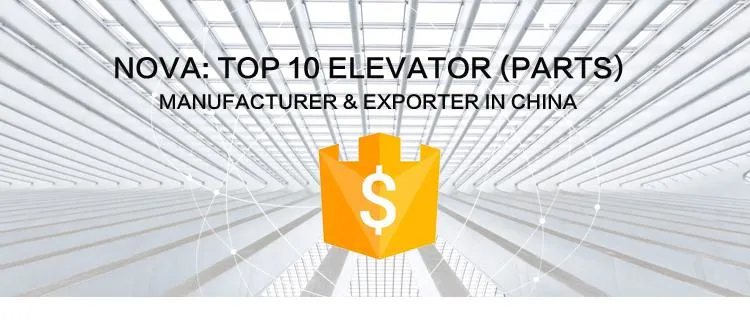 NOVA is a professional elevator manufacturer in China for years. We manufacture passenger/panoramic/medical/cargo/car elevator and dumbwaiter. With advanced technology, good quality and sincere cooperation, we have business with so many projects in China and many foreign countries.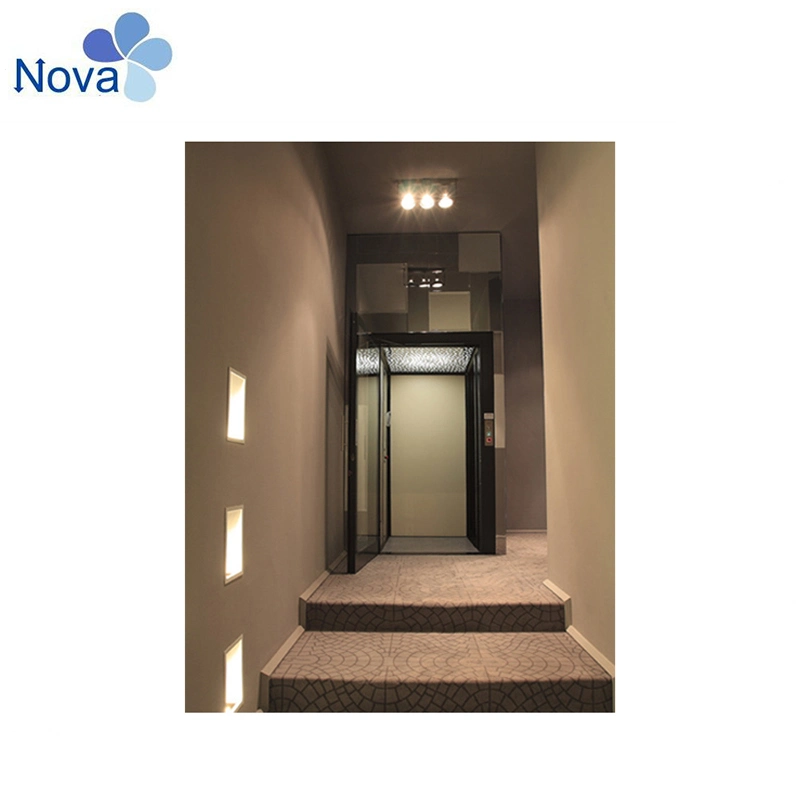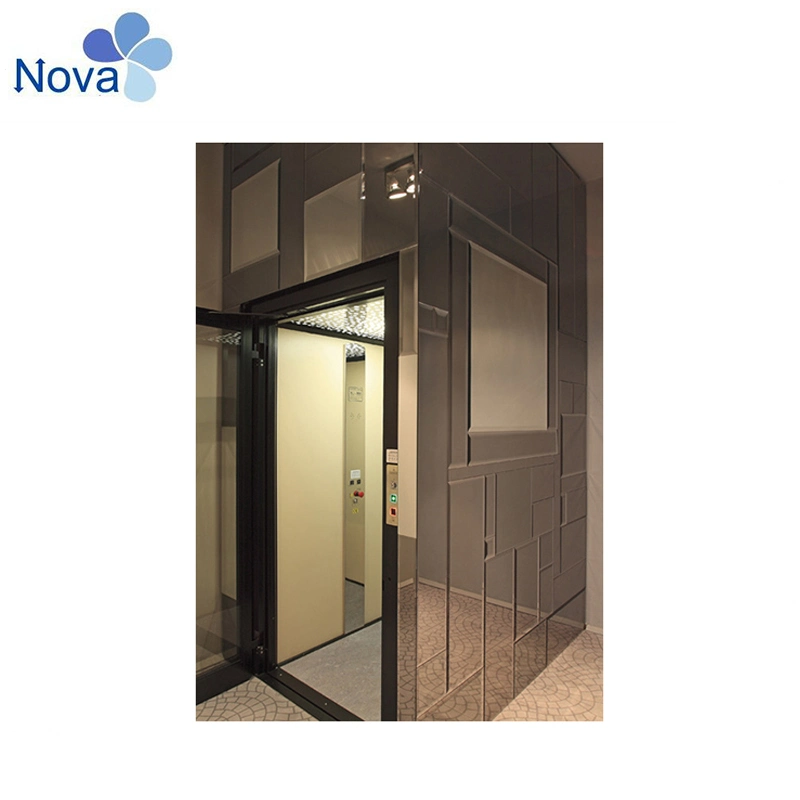 Capacity: 250~400kg Speed: 0.5m/s-1.0m/s
Main function
Standard function
1
Inspection operation
29
Over speed protection
2
Slow speed running
30
Contact protection for brake switches
3
Automatic door opening time adjustment
31
Interphone communication
4
Full load bypass
32
Wheeling protection
5
Automatic turn off lighting and fun
33
Alarm bell
6
Automatic return to home landing
34
Emergency lighting
7
Door re-closing
35
Level switch protection
8
Error recording
36
False call canceling
9
Hoist way self learning
37
Automatic reversal call canceling
10
Automatic door opening
38
Floor display directional setup
11
Attendant service
39
Isolate running
12
Bypass operation
40
Dot matrix floor indicator
13
Automatic correction of floor position signal
41
Rolling display of running direction
14
Lift locking
42
CAN communication protection
15
Protection of door lock up outside dooor area
43
Arrival gong
16
Infrared light curtain protection
44
Emergency return in case of fire
17
Over load protection
45
Main control protection
18
Reversal runing protection
46
Main control CPU WDT protection
19
Anti-skip protection
47
Discretional setup of service floor
20
Anti terminal switches protection
48
Test running
21
Anti-terminal over running protection
49
Clock control
22
Phrase protection
50
Direct landing
23
Contactor protection
51
Load weighting device
24
Failure analysis of shaft self learn
52
Full collective control
25
Motor temperature protection
53
Door opening button (external)
26
Door opening failure protection
54
Door opening button (internal)
27
Protection for door lock short circuit
55
Fire running function
28
Door lock failure for brake switches
Optional function
1
Open the door in advance
10
Remote control
2
Direct parking
11
Camera function in the car
3
Group control
12
Voice announcer
4
Duplex control
13
Car assistant operation box
5
On-duty peak service
14
Operation box for the handicapped
6
Off-duty peak service
15
Intelligent calling service
7
Door open time extending
16
IC card control function
8
Car arrival gong
17
Leveling when power failure
9
Remote monitor
Our reference specifiction:
Home elevator specifications
No. of persons
Rated capacity
(kg)
Rated speed (m/s)
Car dimension
Door dimension(DW*DH)mm
Shaft inside dimension
Max traveling height(m)
Max number of stops
Power supply
W*D(mm)
Automatic doors
W*D(mm)
Pit depth
OH
4
320
0.4
900*1200
700*2000
1600*1650
500
3200
12
5
Single phase 220V 50HZ or three-phase 380V 50HZ
5
400
1200*1200
1900*1650
Note: the parameter table shows the standard design of our small machine room passenger elevator. We also can design elevator for you with your parameter.