SANYO ELEVATORS AND ESCALATORS CO., LTD.
a Sino-Japanese joint venture specializing in elevator, escalator and moving walks manufacture.
We adopt the exquisite fabrication process and reliable control system from Japan and strictly implements European EN115 and EN81 Standards.
Factory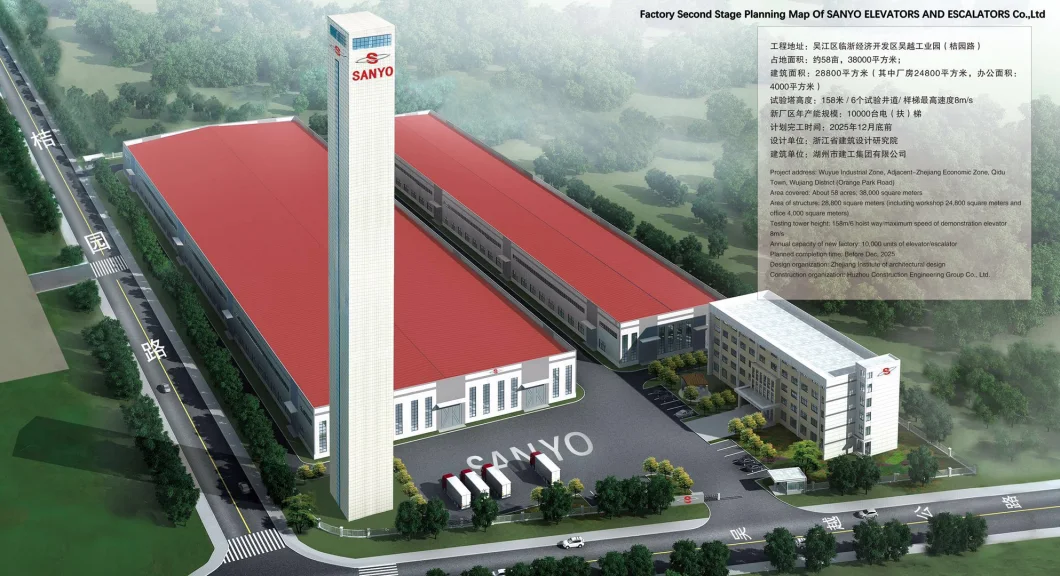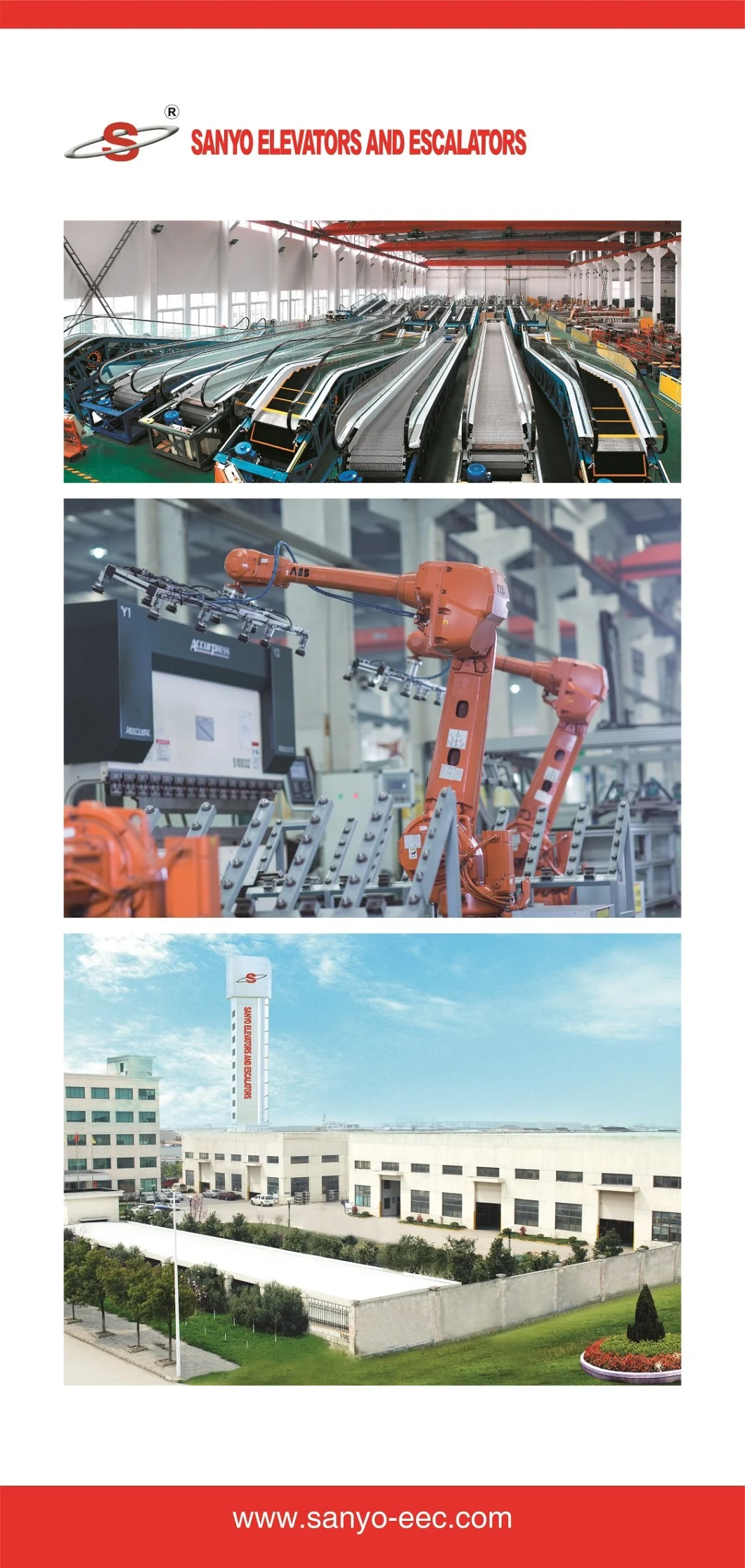 Our Product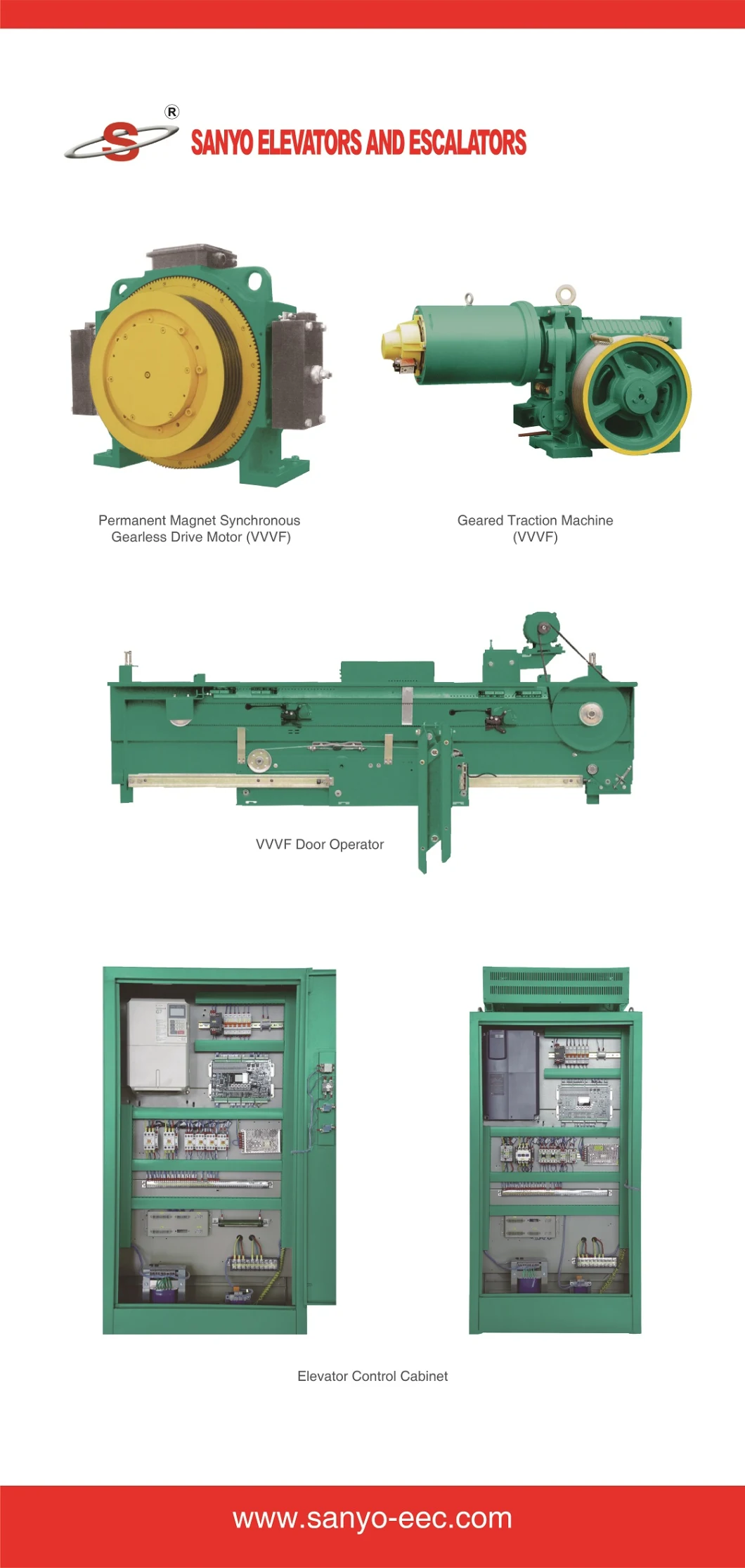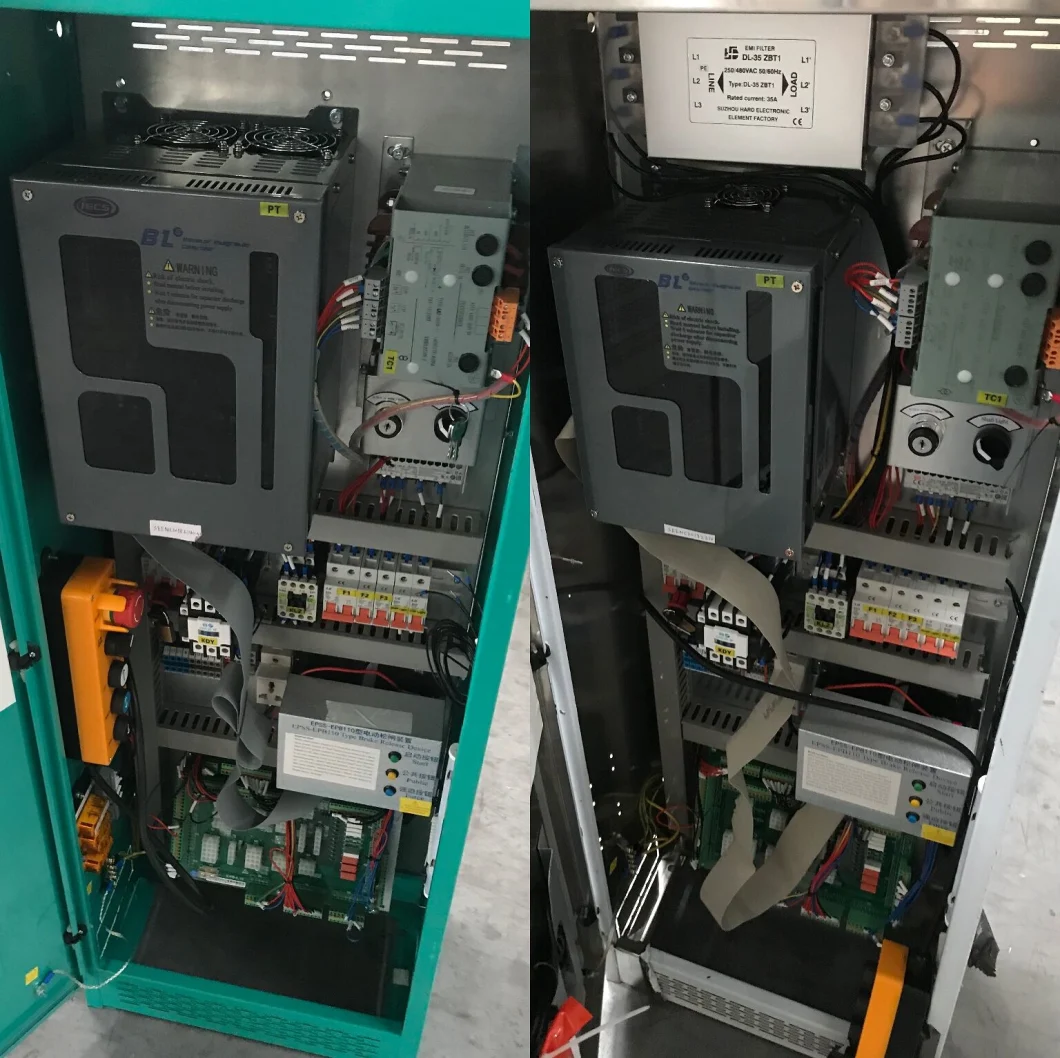 Advanced Technology
Our Elevators systems adopt the 32 bit micropocessor group control technology which can link up to eight elevators in a group control. They are also equipped with Japanese Varible Voltage Variable Frequency Inverters which assues the smooth operation of the elevators and energy saving feature.
VVVF Door Operator


SANYO ELEVATORS AND ESCALATORS uses one of the most advance variable

voltage variable frequency door operators which was designed in Japan. This operator ensure the most accurate, quiet, reliable and smooth operation of the elevator doors.
Gearless Traction Machine( VVVF )


SANYO ELEVATORS AND ESCALATORS also utlizes one of the most reliable and durable Gearless Traction Machines in the world. Through out the many years of use and experience, it has proved its performance, durability and high quality. It is also easy to service and maintain.
Capacity
Kg
No.of Persons
Speed(m/s)
Entrance(W*H)mm
Center Opening
Car net size
Shaft inside dimension
W*D (mm)
W*D PIT OH

450

5

1.0

700*2100

1100*1150

2000*1700

1500

4200

1.5/1.75

1700

4400

630

8

1.0

800*2100

1300*1250

2200*1800

1500

4200

1.5/1.75

1700

4400

800

10

1.0

800*2100

1450*1350

2350*1850

1500

4200

1.5/1.75

1700

4400

1000

13

1.0

900*2100

1600*1500

2500*1950

1500

4200

1.5/1.75

1700

4400

1250

16

1.0

1000*2100

1750*1600

2800*2050

1600

4200

1.5/1.75

1800

4400

1600

21

1.0

1100*2100

2050*1700

3100*2150

1600

42

0

0

1.5/1.75

1800

4400
Packaged by strong wooden case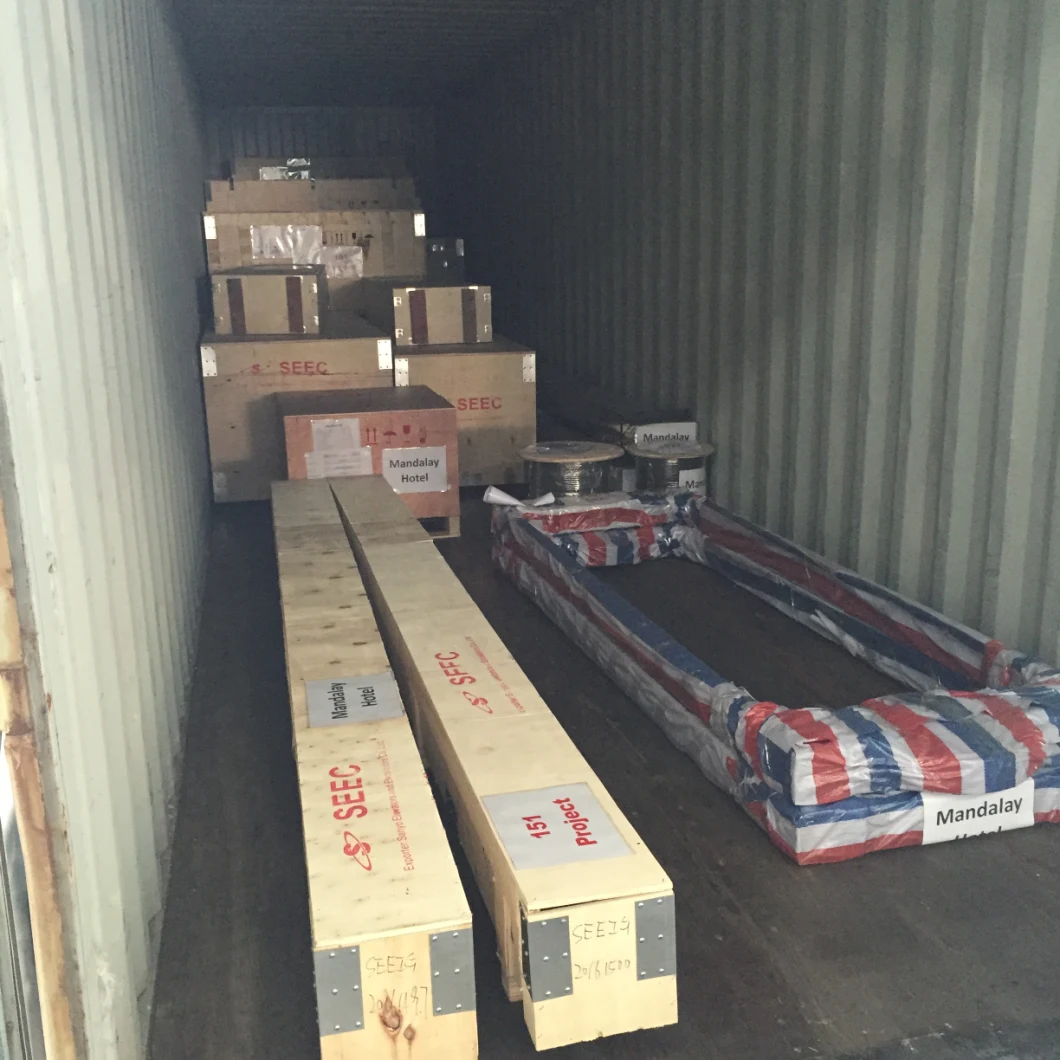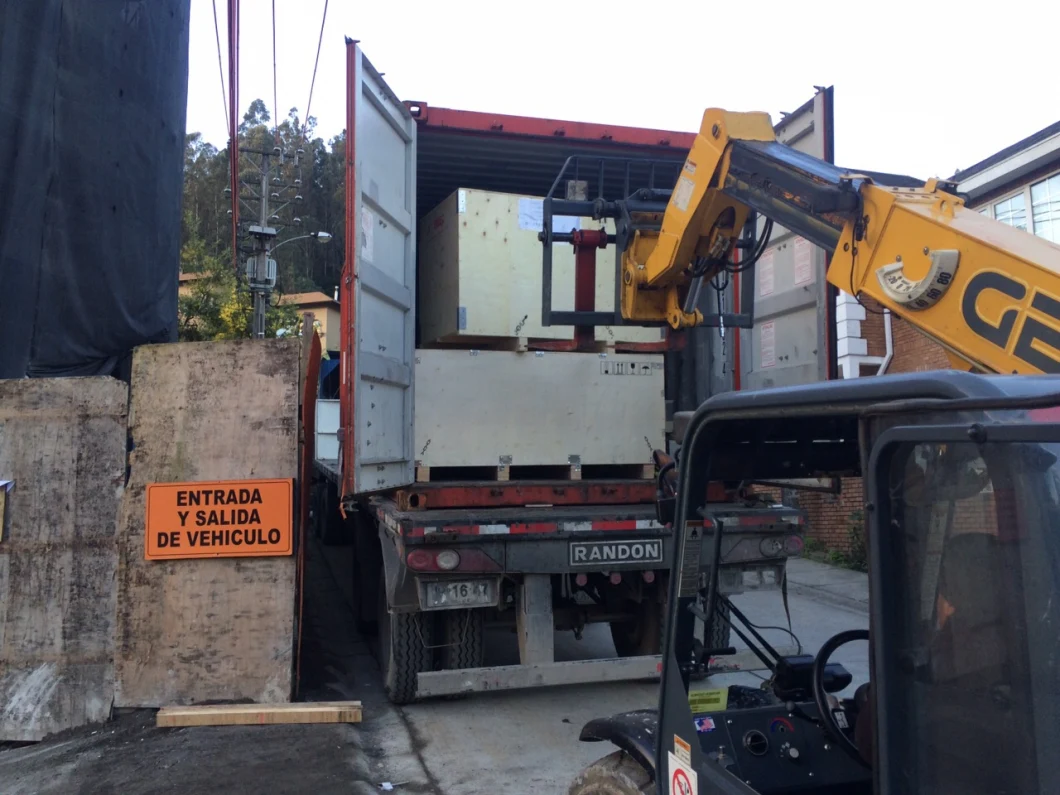 Project Sample
Our products have been widely praised in the Far East, Middle East, South East Asia, Africa and also South America.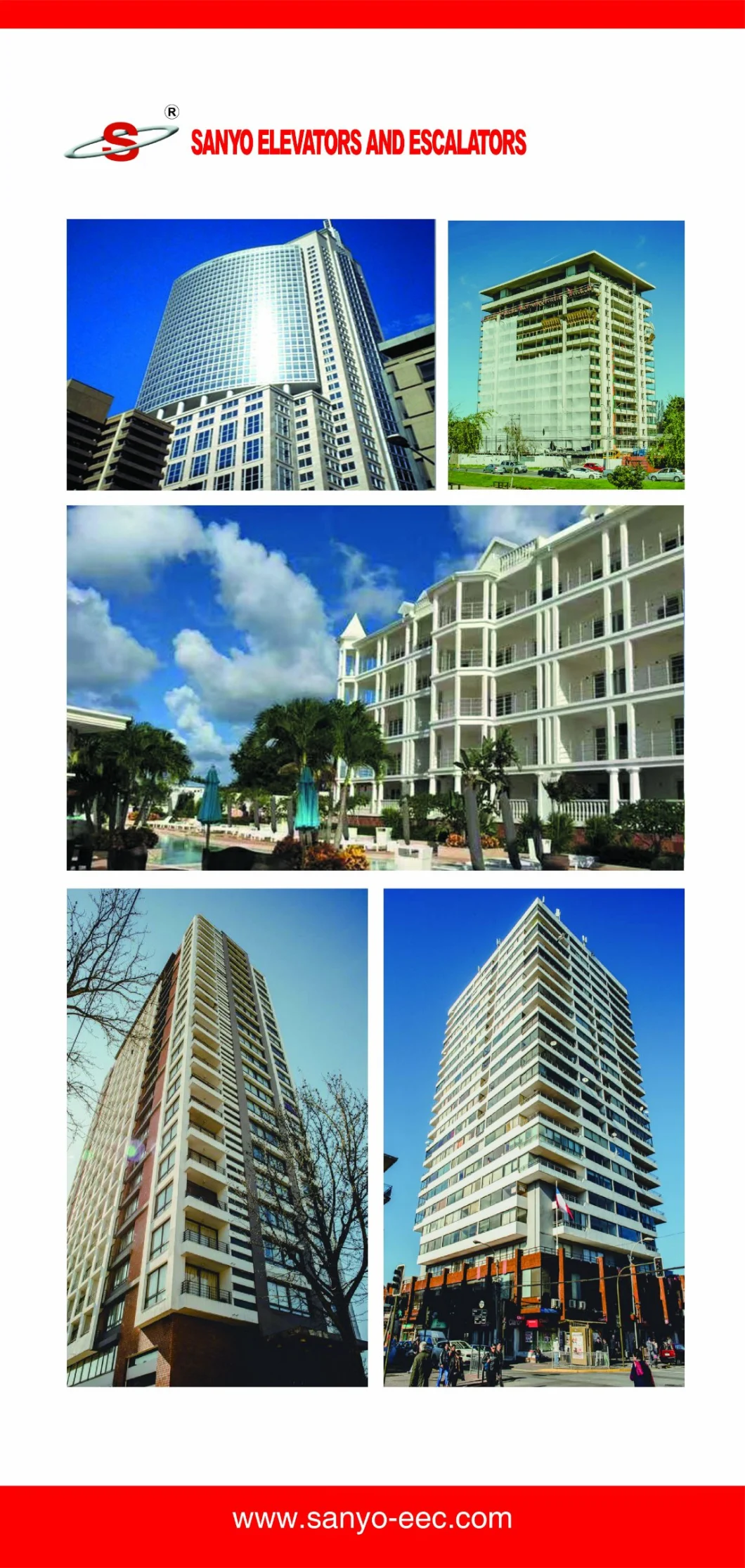 Exhibition
We have attented many exhibitions during the past years and win good reputation among all the clients:
Indonesia Exhibition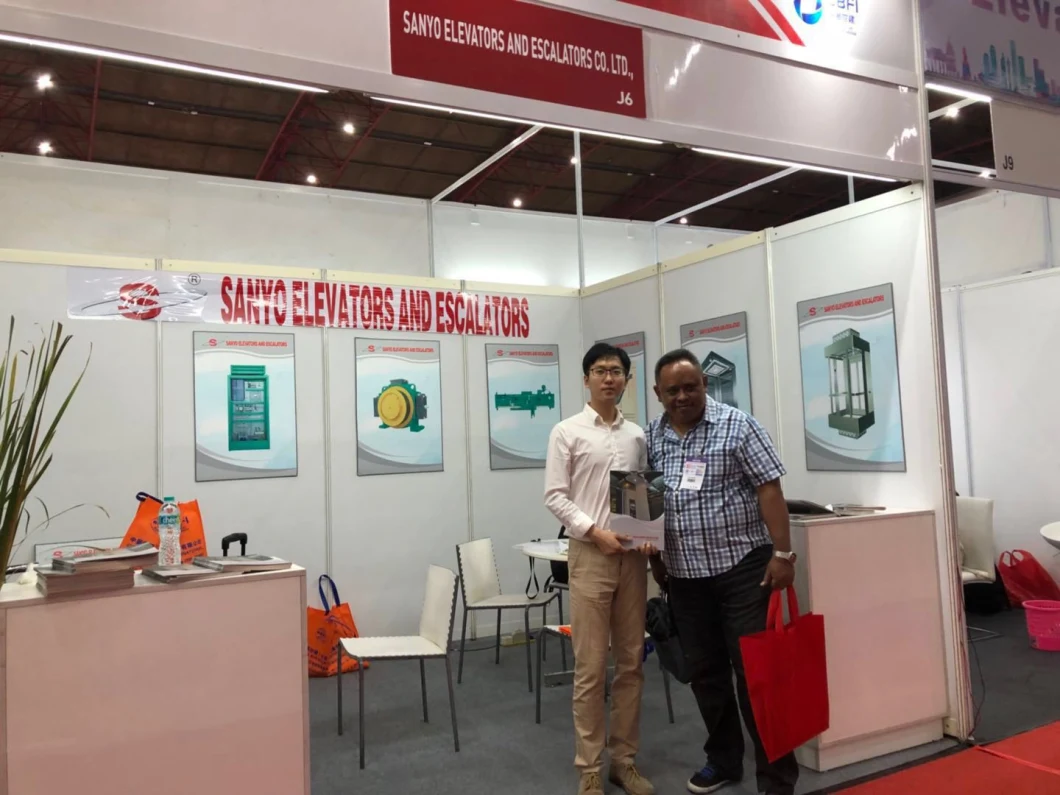 Bangaladesh Exhibition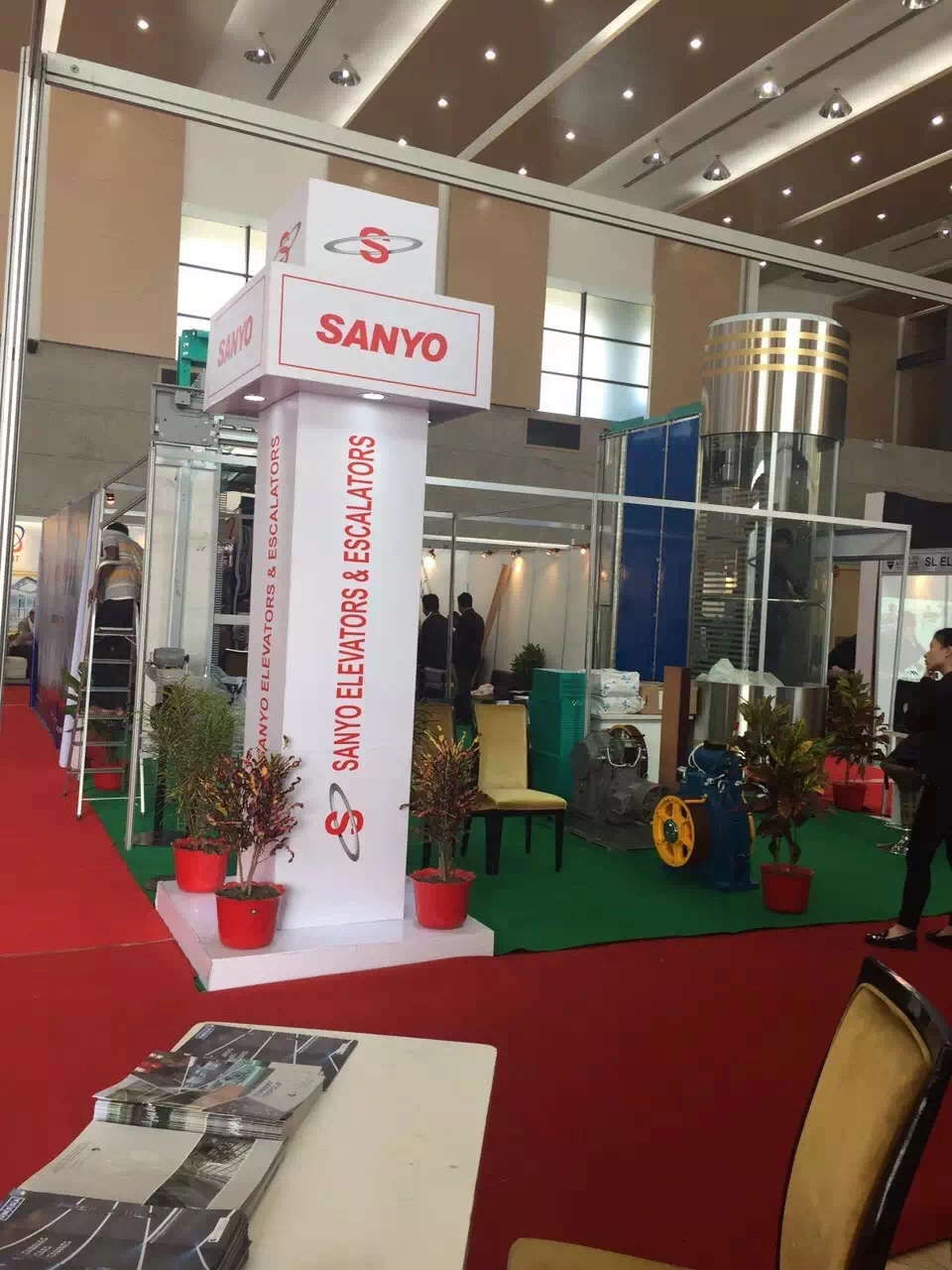 Turkey Exhibition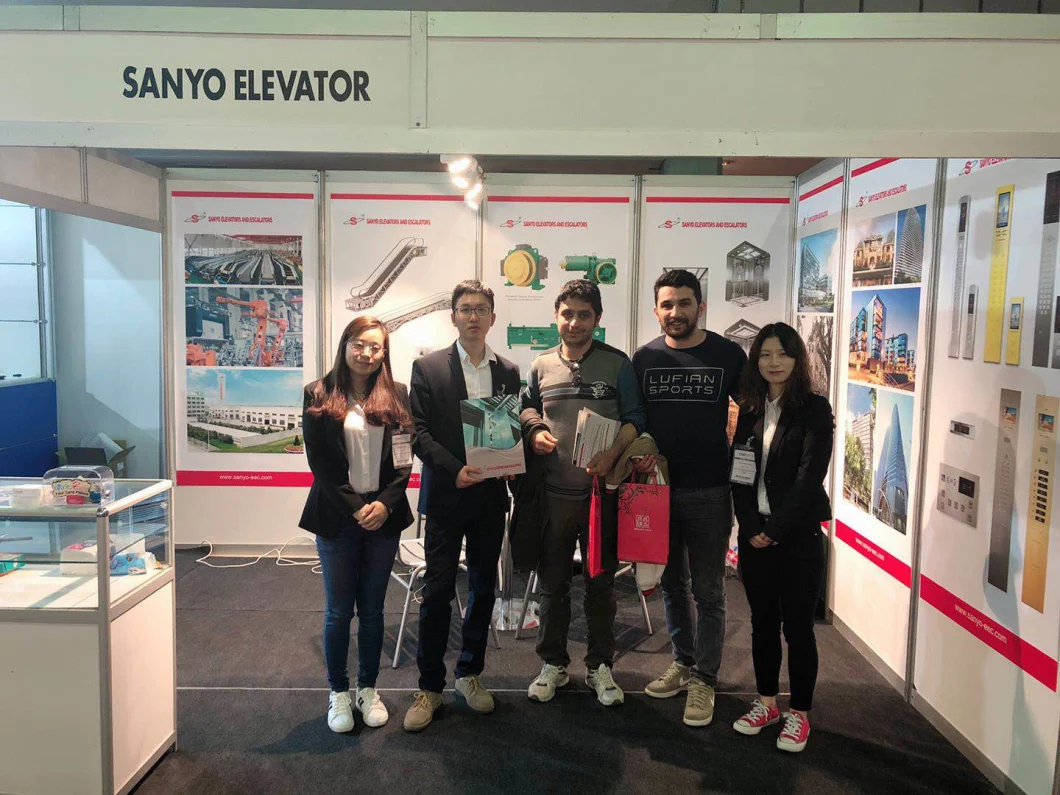 Techinical Supporting
In the past years, SEEC has insisted on the market concept of "Customer Oriented".
No matter you are the owner or the agent, we will give our help with any technical problems in the first time.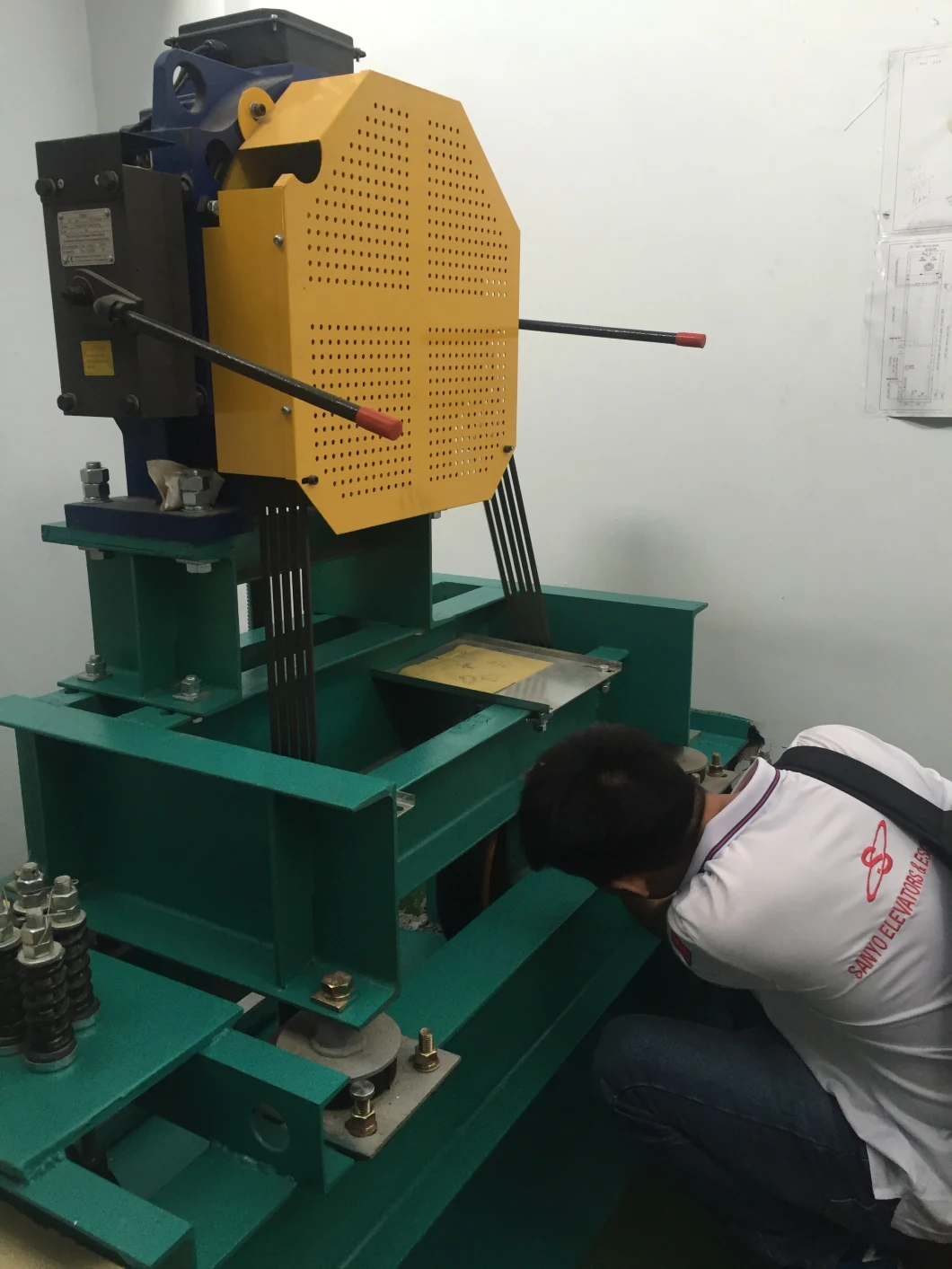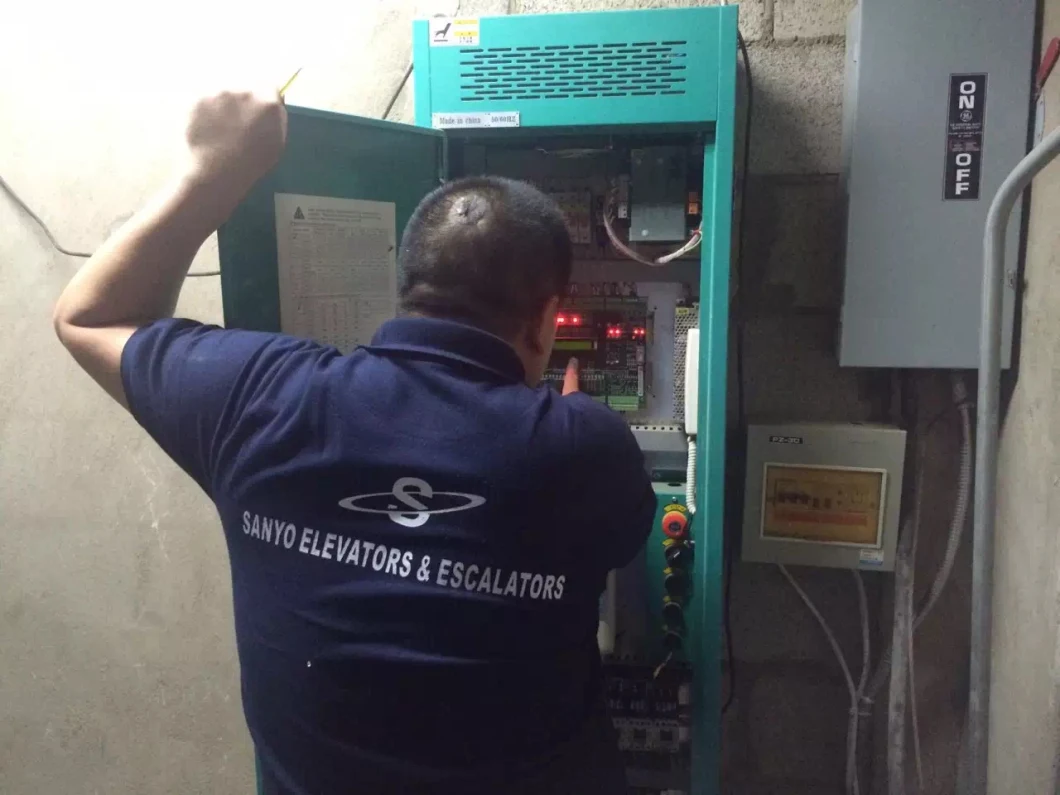 If you know any project in your market, please do not hesitate to contact me, we would offer you the best price in real time.
Thanks!