800KG 6-10 passenger Small machine room and MRL Passenger freight elevator lift top brand manufacturer China price
Hotel home residential Hospital Commercial villa passenger freight elevator lift etching mirror hairline stainless steel golden sightseeing elevator, hydraulic, traction, screw OEM top brand quality manufacturer
Very energy saving and environmental protection, POWER consumption Capacity400kg,1.1kw, 630kg 8 passenger, about 4.4kW at 1m/s, about 6.6KW at 1.5m/s, about 7.7kW at 1.5m/s
VVVF Standard HSS; Model: APSL; Production No.: BST
Driving mode: Traction/ Hydraulic/Screw
MR or MRL
Operation control mode: Collective Selective Control
CERTIFICATES & STANDARD: ISO CE AS
Safety devices: included in shaft and lift
Simple plain neutral Morden architecture passenger elevator match with any other finishes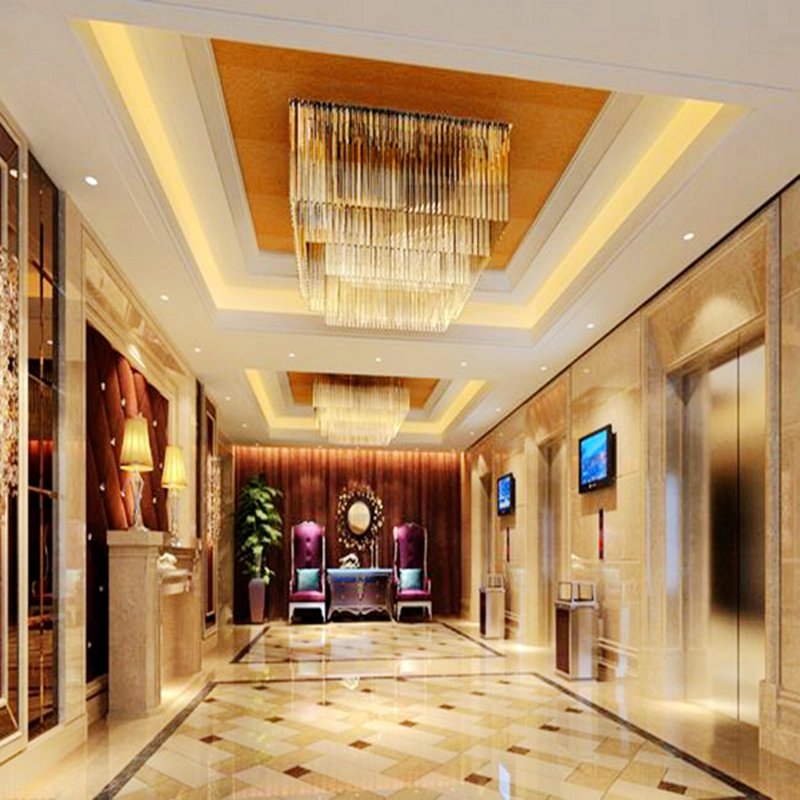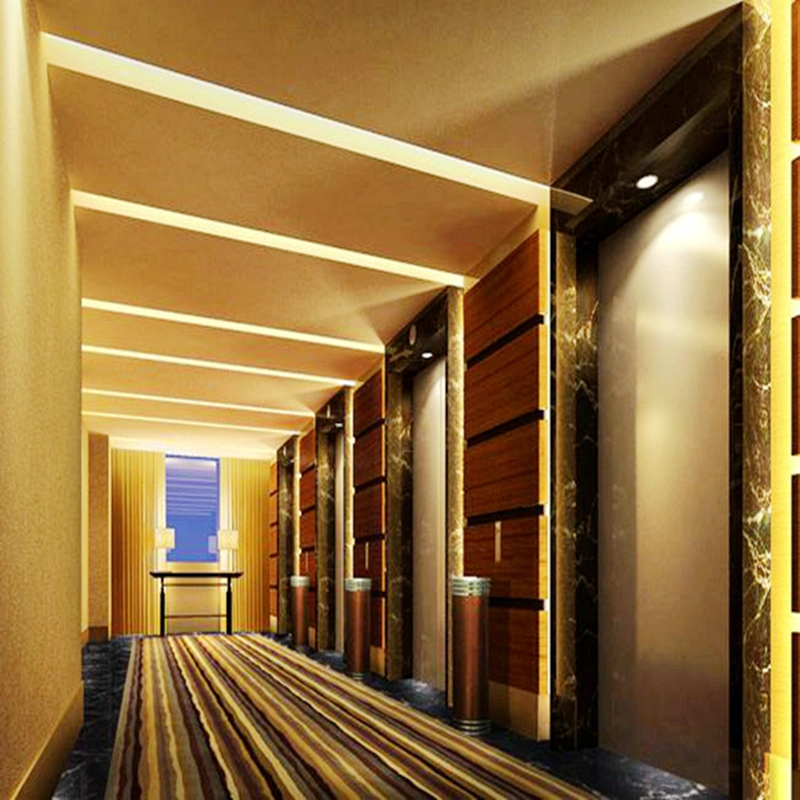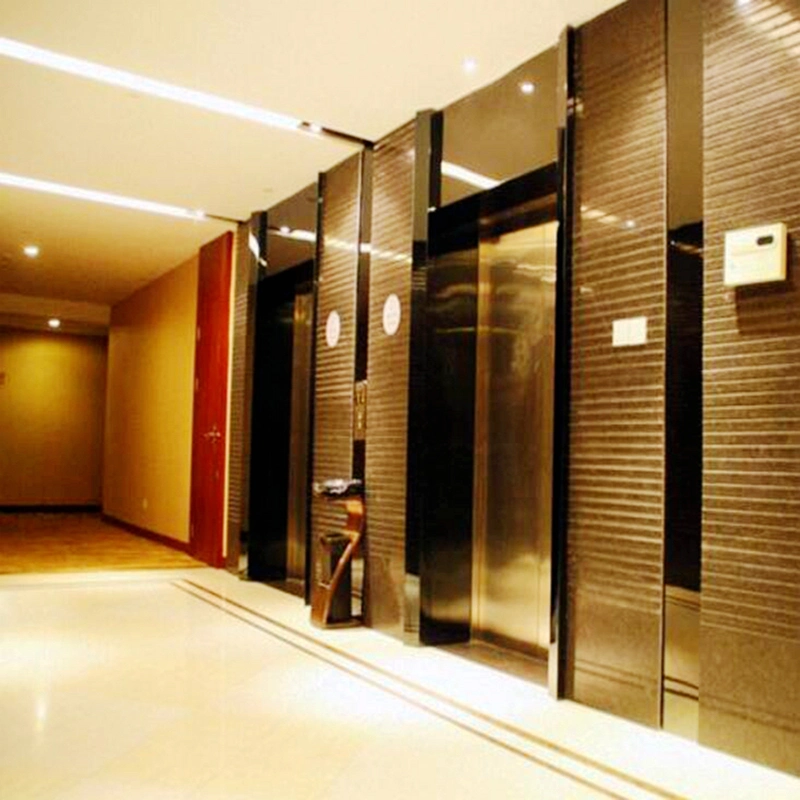 BRAND: APSL
USE: PASSENGER ELEVATOR
LOAD CAPACITY: 630KG (1-8 Passenger)
CONTROL MODE: COLLECTIVE SELECTIVE CONTROL
RATED SPEED: 1.0-1.75M/S
MAIN DECORATION MATERIAL: HSS MIRROR STAINLESS STEEL
HANDRAIL: 1
DECORATION STYLE: APSL DECORATION BOOK, SUPPORT DIY
FLOOR: PVC (OPTIONAL MARBLE)
LIGHTING SYSTEM: LED LIGHTING
PRODUCTION NO.: BST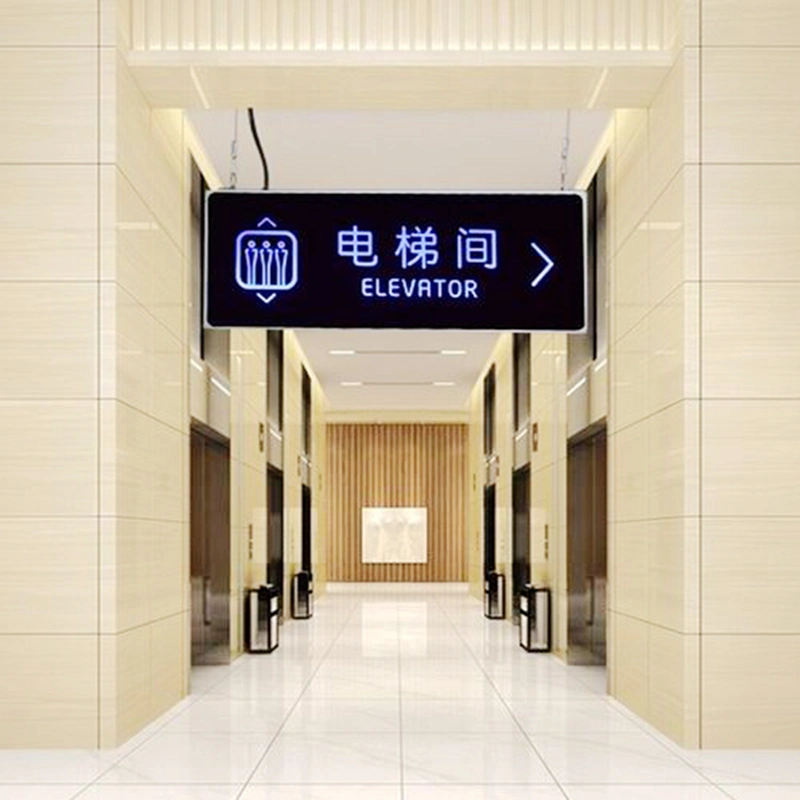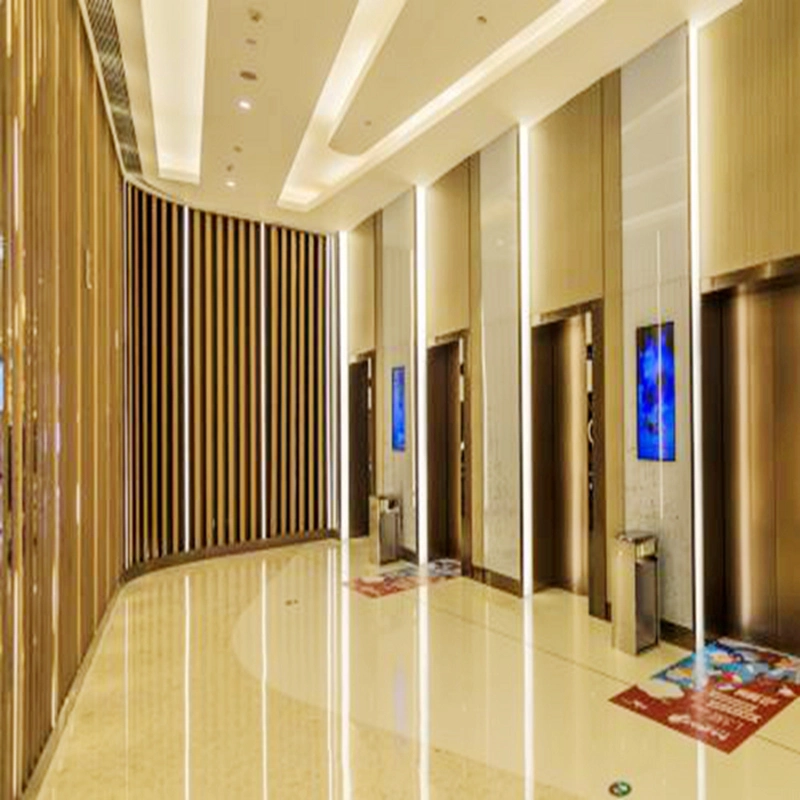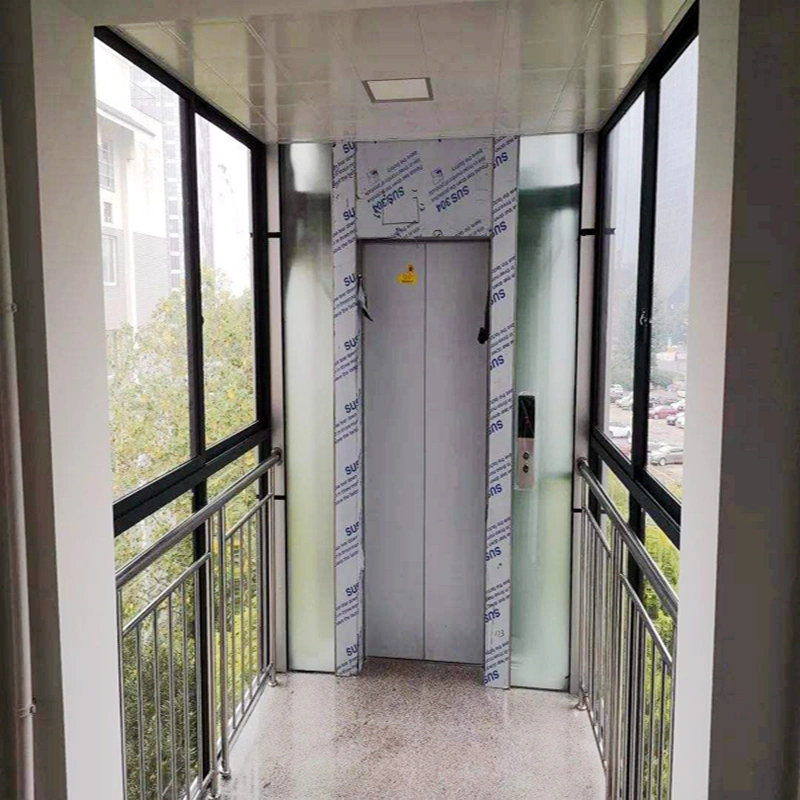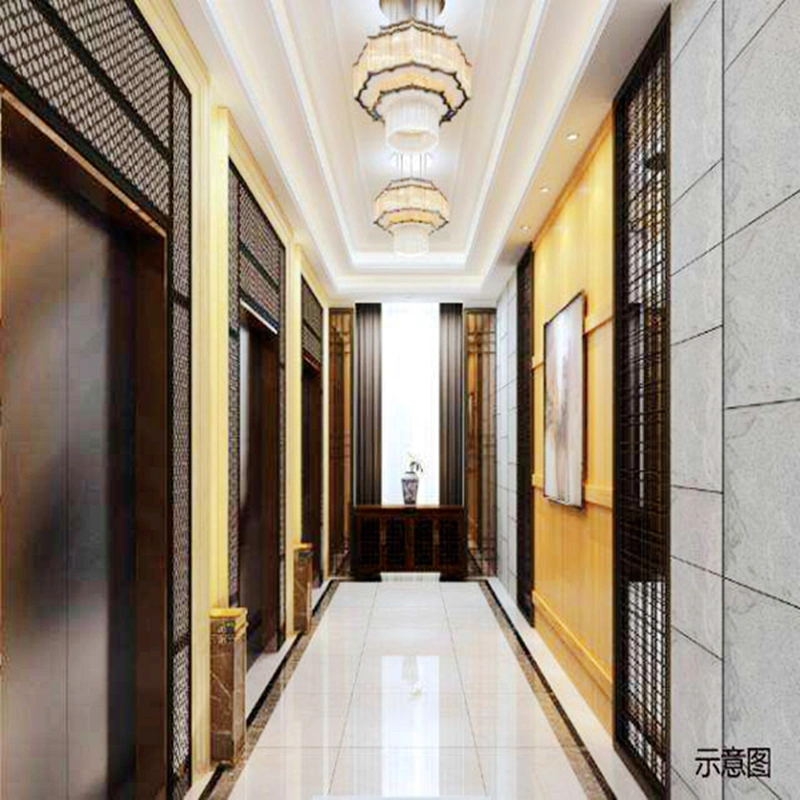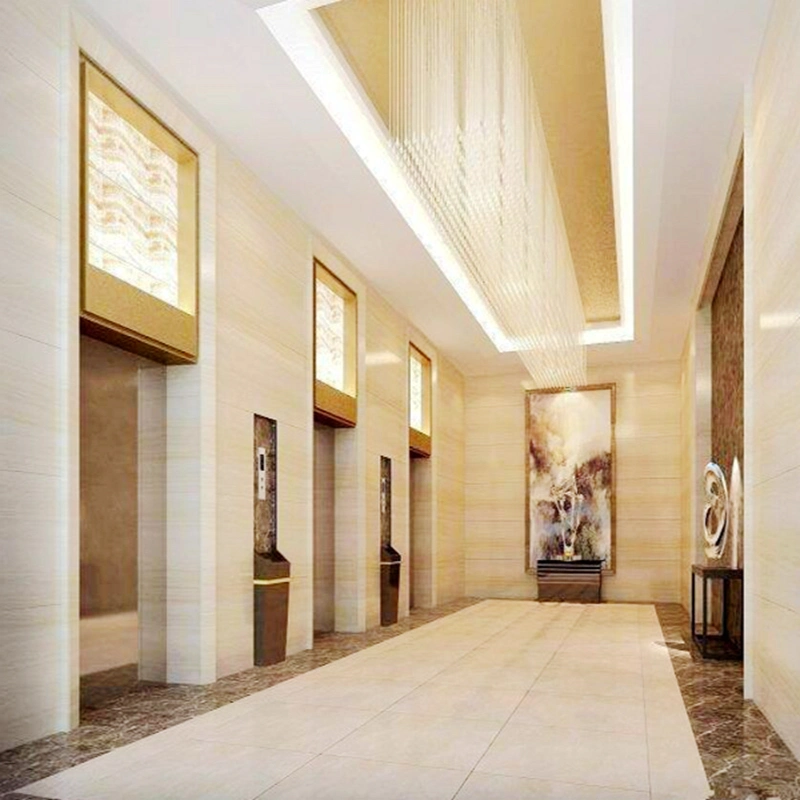 Model: APSL-K02 Customize Can be:
Capacity: 250/320/400/450/600/630/1000/1250kg( 1-20 persons)
Rated speed: 0.4/1.0/1.75/2.0m/s as request
Support decoration: DIY accepted
Elevator type: Customize, best selling 3/3/3 or 4/4/4 for villa lifts
best selling configuation10/10/10 capacity 1250kgs for passenger lifts used in hotels and other places.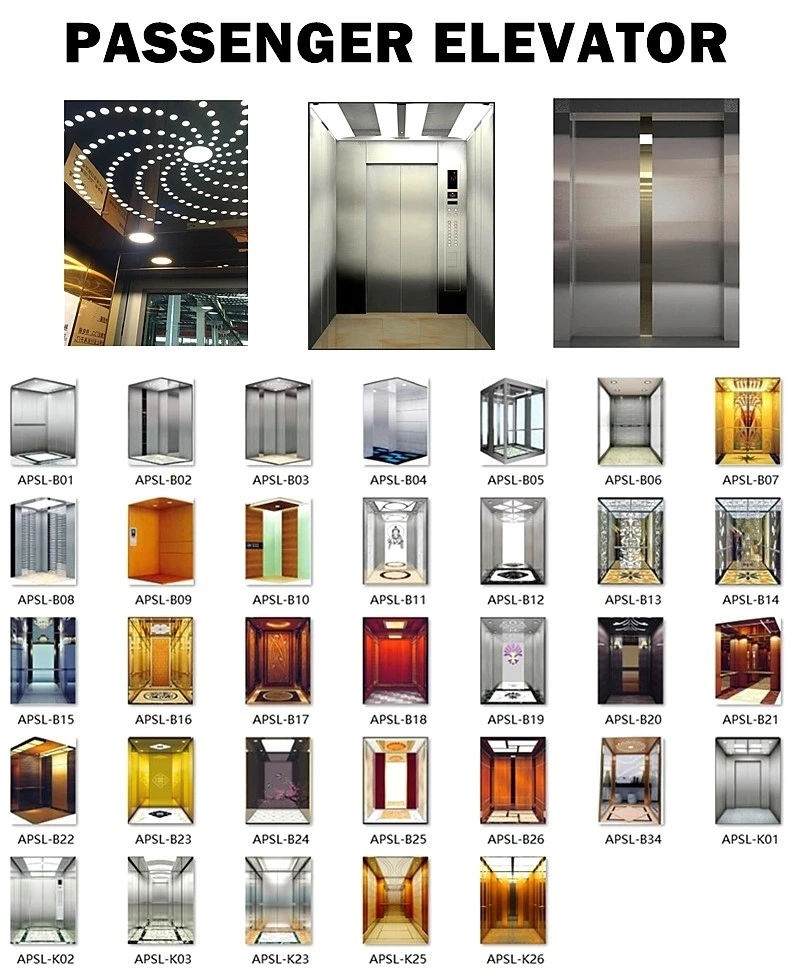 Installation >>>
Normally need one week; for modular pre-assembly finish in 90minutes, and in 3 days debugging.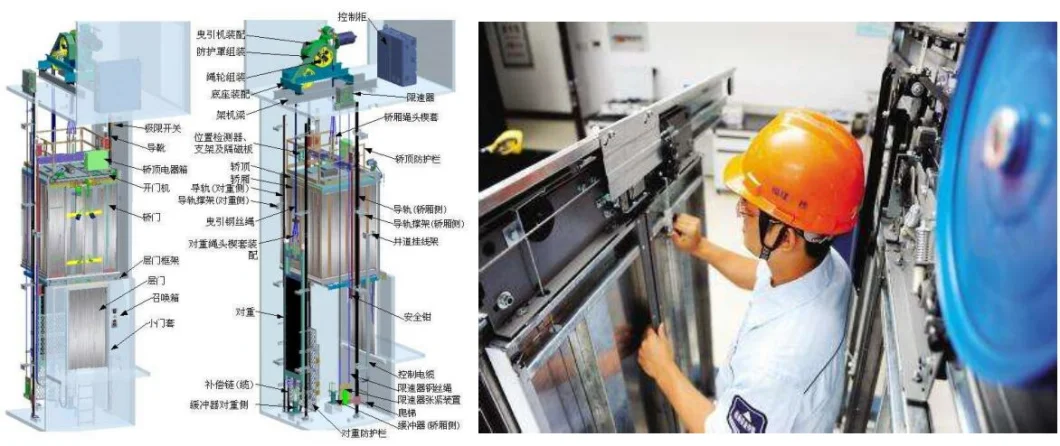 Warranty >>> One year. We choose top quality material for high performance products domestic and overseas.

After-sales service >>>
Supply of parts and accessories - Within the warranty period
After the warranty period expires - Spare parts shall be supplied to make sure the elevator in the building operates in a safe and desirable way continuously.
Technical training - offering free technical guidance or training online to repair personnel as the case may be.

Packaging >>> Standard Export Package, Standard Wooden Carton or Flexible packaging.

D/T >>> 40 working days, for urgent orders please negociate the delivery date.

Product reputation and feedback >>>
Clients say "Good" and Smile after installation. Our villa elevators are warmly welcomed by domestic and overseas markets with strict producing process and excellent performance. The people in this Wu Yue area, their character are kind, modest and paying great attention to details. This is exactly the true portrait of APSL people.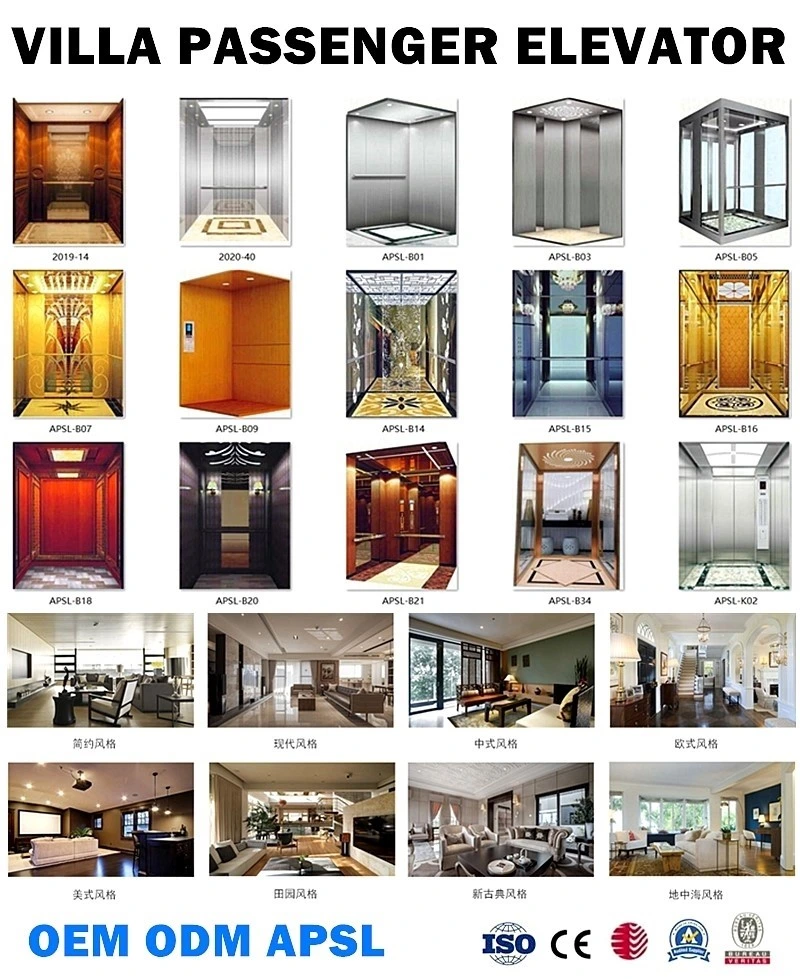 APSL FACTORY OVERVIEW >>>
APSL Elevator Technology (Suzhou) Co., LTD., with professional skills in villa (household) elevator development, manufacturing, sales, installation and maintenance in China, is a global mainstream brand specializing in the field of villa elevators. It has been awarded a number of patents issued by the State Intellectual Property Office, constantly meeting the global market demand for high-end household elevators, creating fashionable and luxurious boutique elevators for the household of the rich and famous, making it convenient for the villa owners to enjoy the furniture alone.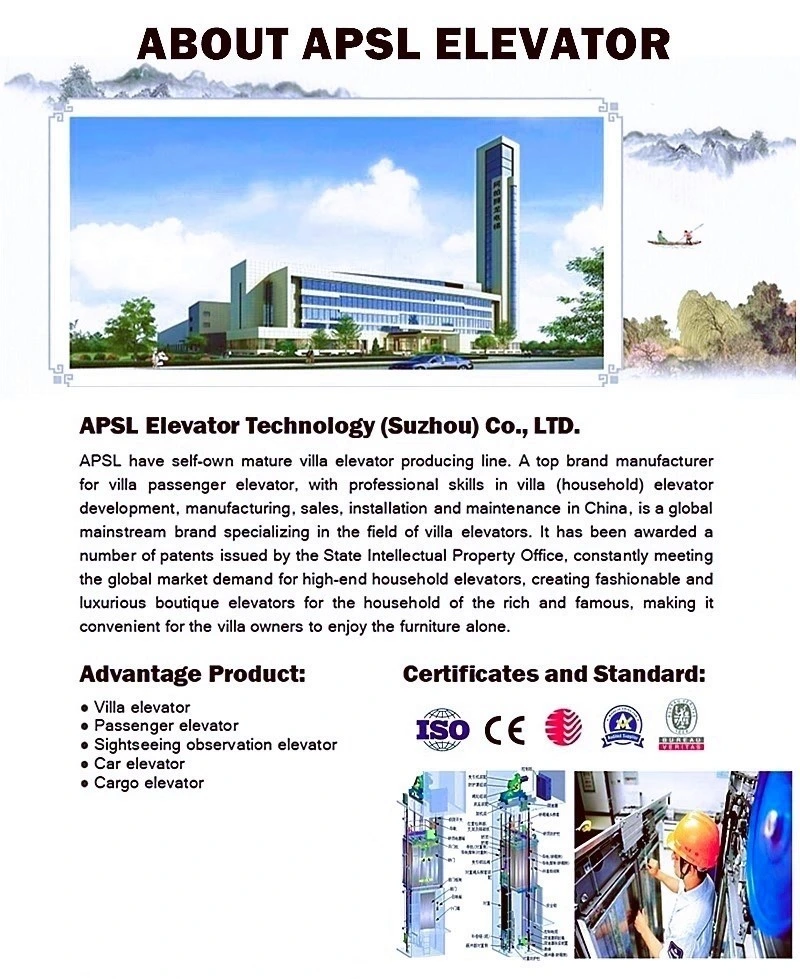 Why choose us >>>
APSL VILLA/PASSENGER LIFTS
Product for Villa !

MORE THAN A SUPPLIER, BUT A PARTNER