Observation Elevator
Fuji Control System, Smooth Start, Quiet Moving
Fuji passenger elevator special frequency changer takes the control theory of the advanced technology as the foundation. The start, acceleration, brake curves are designed according to the ergonomic theory in order to get the finest coziness. It is a genuine current vector control variable frequency drive system.
The top-grade door machine system
It is equipped with self-study function. It internally sets the optimized running curve with the convenient adjustment. The synchronous belt drive is of the little machine parts, light weight, fine safety, convenient maintenance.
Comfortable & Silent
VVVF drive ensures Fuji operate more smoothly. Nice noise control brings passenger peaceful riding experience.
Safe & Reliable
Reasonable machine room arrangement keeps sufficient maintenance space. Parts after reliability test ensure elevator run continuously stably.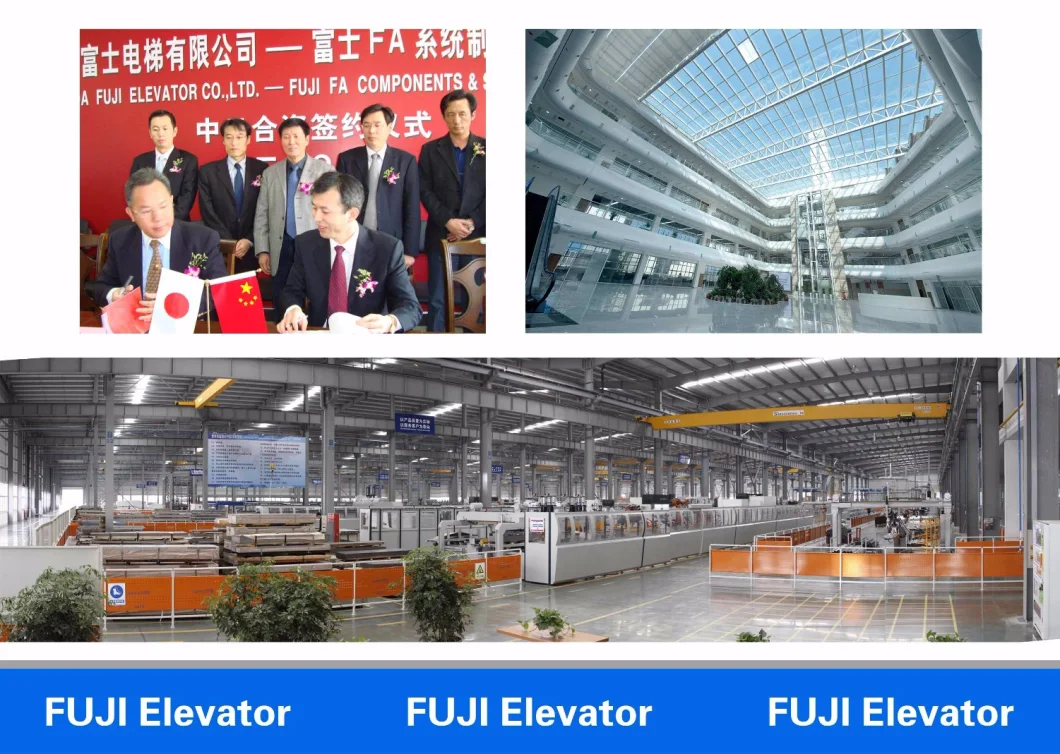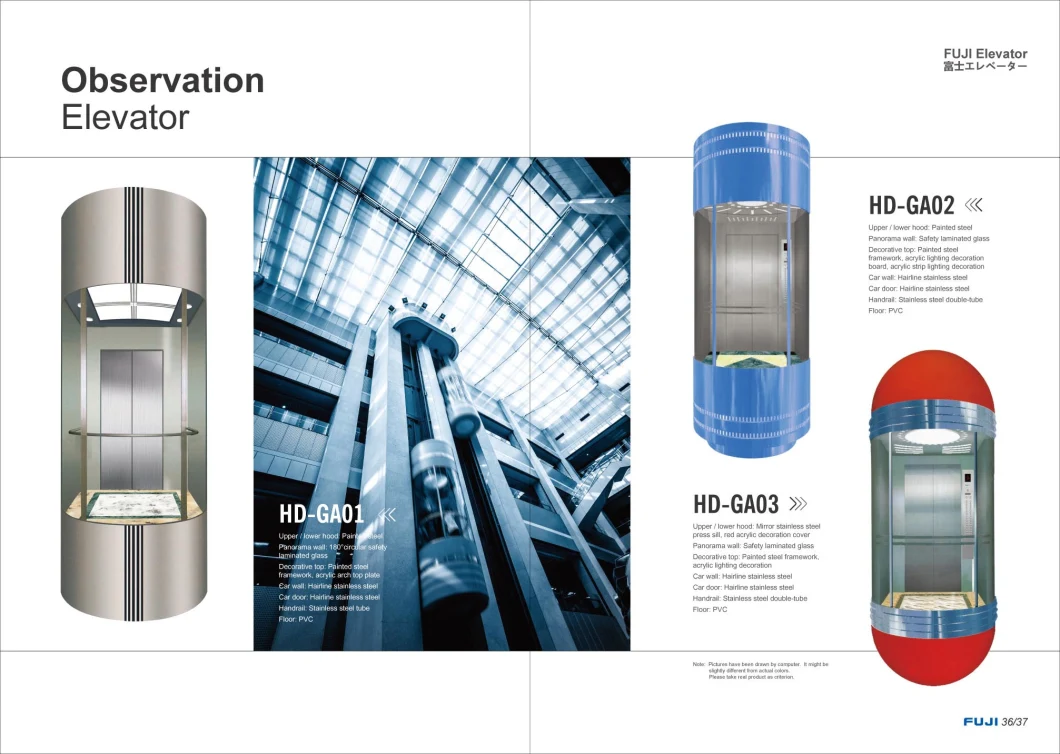 Our Services
As one of the biggest manufacturer of elevator & escalator, Fuji Elevator hews to stringent safety criterion in international elevator industry.In order to provide professional services for the modernization market, Fuji Elevator has built a professional modernization team with experienced and skilled engineers.According to the various special requirements from the clients, Fuji Elevator will provide more reliable, more maturity and more economy solutions.
Installation
The final assembly of elevators are conducted on site, which is the most important chain in assembly. We will send professional project manager to be responsible for internal planning, coordination, distribution of labor, project quality management and safety management of the installation project. Prior to the launch of each project, the project manager shall hold internal inaugural meeting to develop construction scheme and exchange technical documentations, and develop emergency scheme according to actual situations, so as to guarantee the project is completed in line with quality requirements and without delay. We constantly develop the latest elevator installation workmanships in order to remain at the world-leading level. Compared with traditional elevator installation workmanships, installation without scaffold saves a lot of trouble in erecting and dismantling scaffolds, standardizes installation procedures, shorten the installation period and improve its quality. Fuji Elevator will provide you with best product quality, best project quality and best service quality.
Maintenance
We have always attached great importance to the development of maintenance technologies. And, in the light of properties and application environment of different elevators, we has developed unique maintenance procedures as well as special computer and tools. In addition to routine maintenance, we will inspect your elevator periodically with special presumptive diagnostic technology and develop personalized maintenance scheme according to your elevator's operation conditions, to protect against possible troubles and maximize its operation time.
Renewal and Reconstruction
We will appropriately apply new technology, feature and material to in-service elevator to expand its functions, improve operation reliability and traveling comfort, and further satisfy special demands of customers.