Hydraulic Traction Standard Quality 1t 2t 3t 4t 5t 1000/2000/3000/4000/5000kg Car Elevator Lifter
Parking Equipment VVVF Heavy Cargo Elevator with Gearless ARDStandard or customize 3000kg/5000kg Freight Lift Car Elevator
APSL China Top Brand Manufacturer for Villa products
Speed 0.25-0.5m/s
Usage: for car cargo goods freight transportation
Anti-fire door

The firm and durable car-cabin
Machine room and Machine roomless

The new-generation frequency conversion technology and permanent magnet synchronous tractor can reduce vibration and noise during elevator operation, improve transport efficiency and reduce operating power consumption. Suitable for shopping malls, hotels, factories and public transportation. Car elevator designed for non-commercial use for vertical transport between buildings be widely used in automobile 4S shop, garage, stereo parking and other places.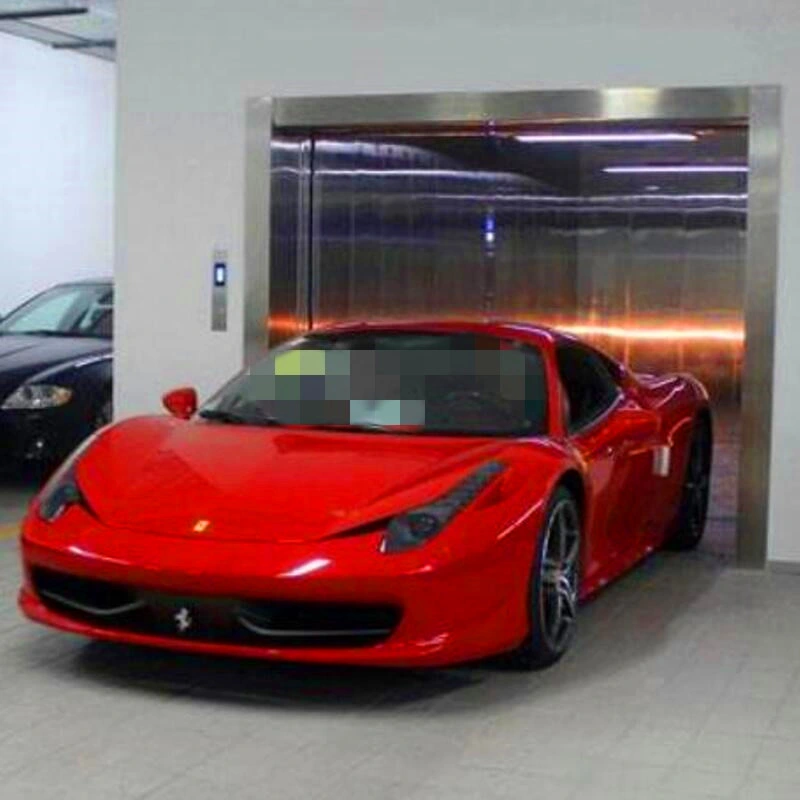 APSL ADVANTAGES
The Car elevator adopts the highly mature VVVF control technology, which is controlled by the special frequency converter with extremely accurate speed regulation, which greatly improves the running stability and saves energy. The new low noise module installed in the reverse fixture makes the operation more quiet and enables the car to enjoy the best service on the way up and down.
APSL Car elevator has the characteristics of safety and reliability, stability and comfort, and high level precision. In view of the two main points of insufficient stiffness and large torque in the general car ladder, the overall structure is designed from the perspective of decomposition torque, and the elevator guide rail is added to the whole ladder, and the symmetrical four or six guide rail is adopted to guide the ladder, which not only improves the overall stiffness of the car but also reduces the torque, thus solving the unfavorable factors of the car shaking. The door is equipped with a reliable light curtain protection device to ensure that your car can safely enter and exit without abrasion or collision accidents.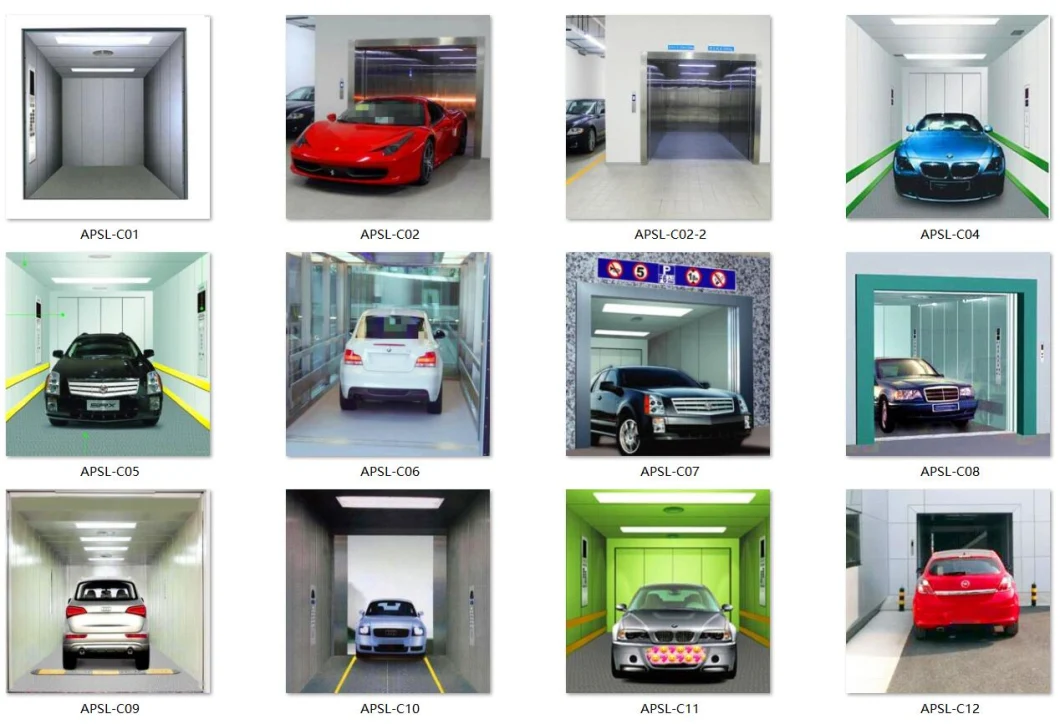 APSL CARGO GOODS ELEVATORS - The firm and durable car-cabin APSL China Top Brand Manufacturer
SUZHOU . JIANGSU . CHINA