Glufosinate Ammonium(CAS No.77182-82-2) is a non-selective herbicide, naturally occurring broad-spectrum systemic herbicide.
Common Name

Glufosinate Ammonium

State

Liquid

Formulation

15%SL 18%SL 20%SL 30%SL 41%SL 62%SL

Application

Glufosinate Ammonium

is used

to kill agricultural herbicide, and it is easy to be decompounded in oil. It has very low poison and high activity, used to kill many kinds of weed.Very easy to be decompounded in soil, safe to crops and environment. Can be used to kill gramineous weed which grows one year or many years in mealie, paddy, orchard, grapery, potato field, nursery, forestry, rangeland, ornamental and so on.

Applicable Crops

soybean, corn, peanuts, cotton, potato, sugar cane, rapeseed, such as crop fields, control weed, digitaria, crickets grass, green bristlegrass, autumn tares, arm grass, purslane, amaranth, whorl millet, quinoa, smartweed grass.

Shelf Life

It will be stable for 2 years if stored under proper conditions. After 2 years, the compound should be re-analyzed for chemical purity before use.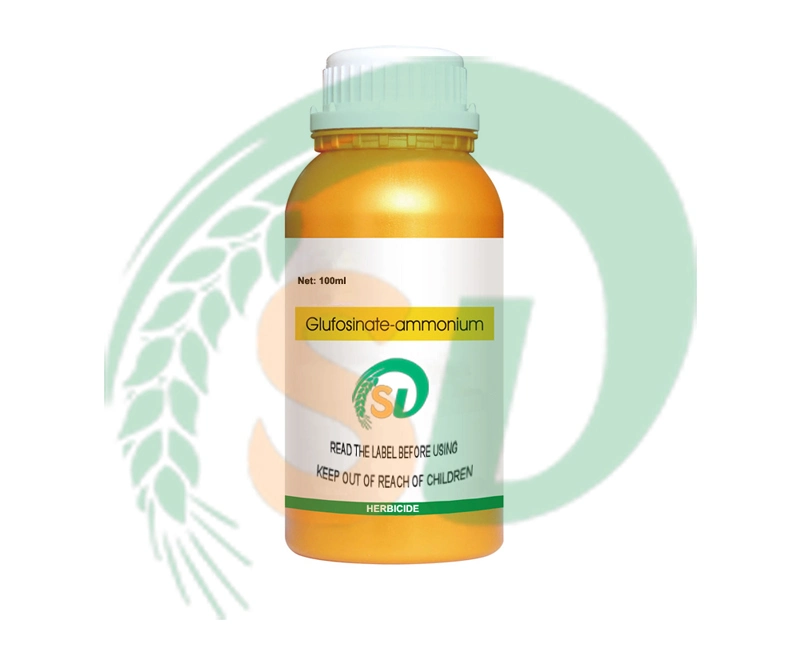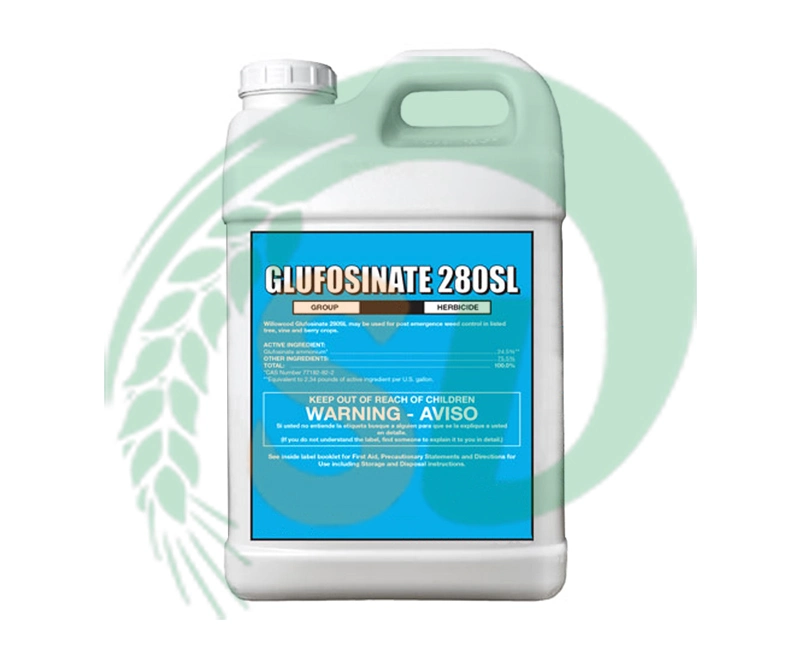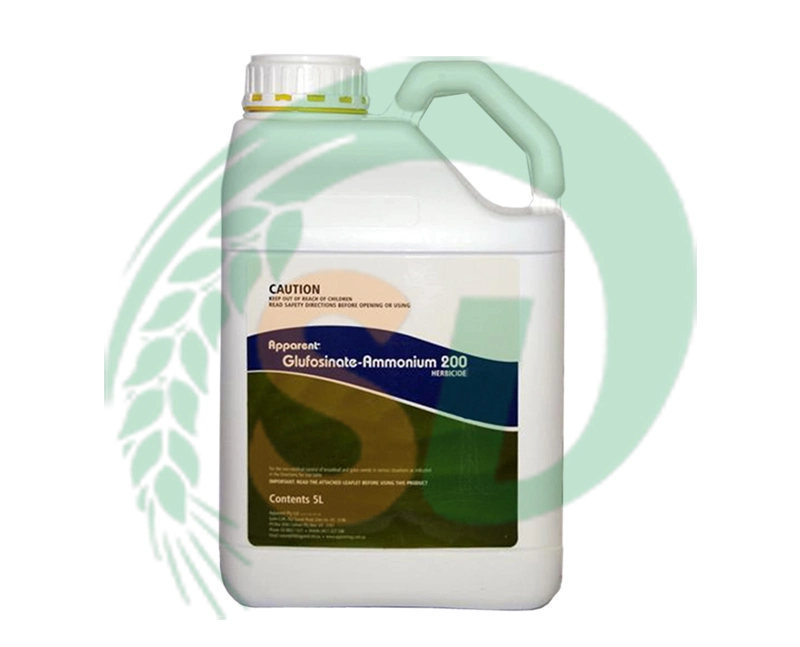 Customized 10ML ~200L for liquid formulations, 1G~25KG for solid formulations.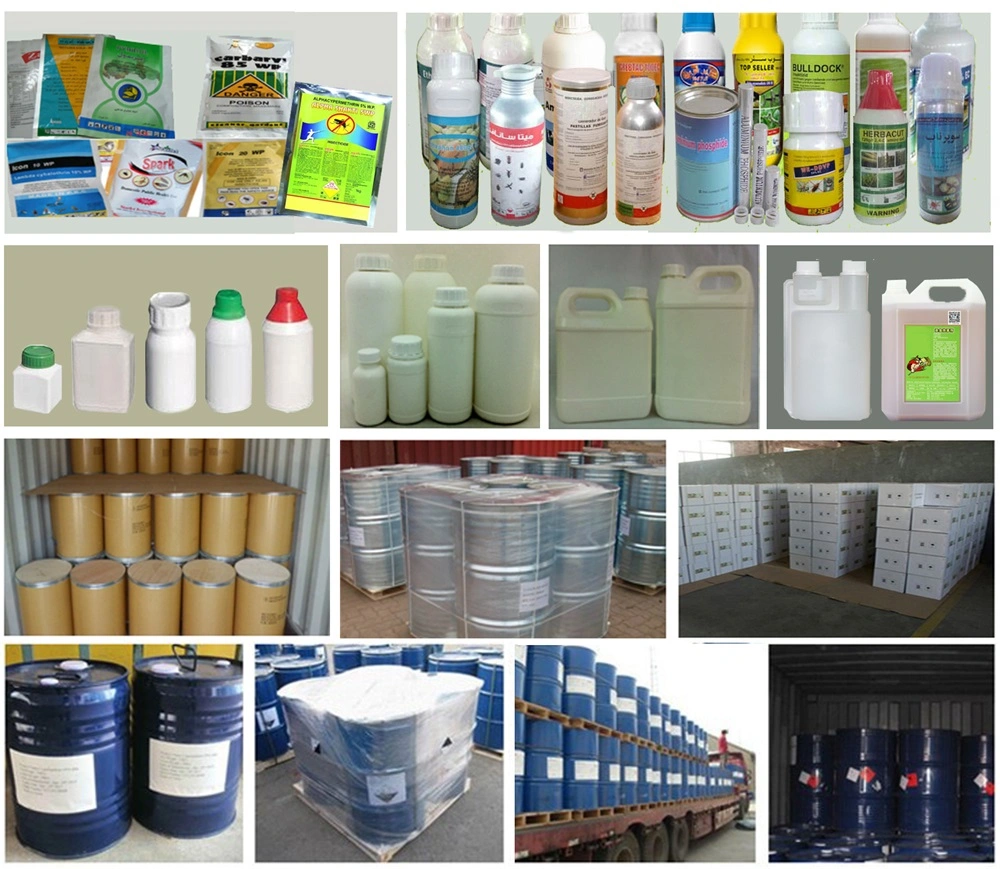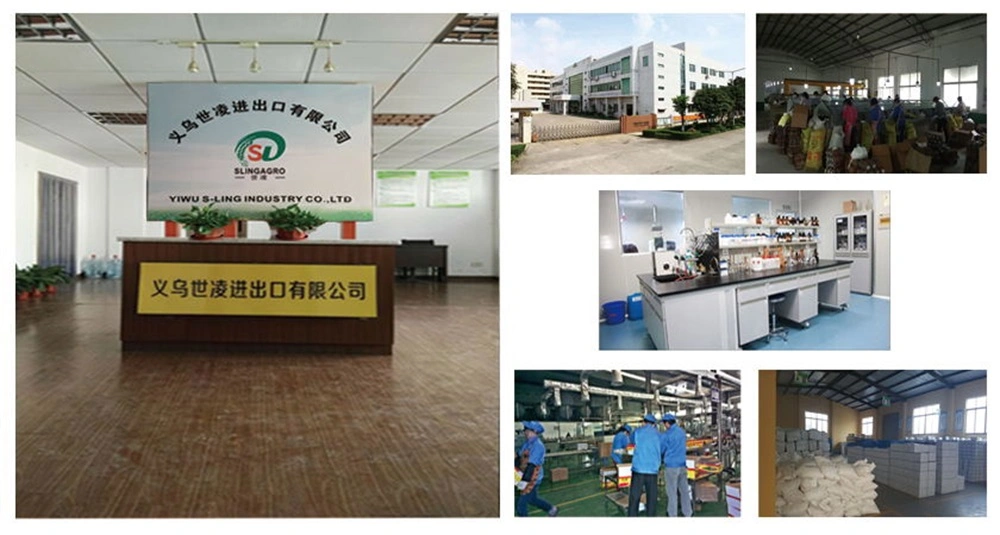 1. Q : Are you a factory or a trader?
A : We are both factory and trader.

2. Q : Is sample available?
A : Yes,sample is available,clients only need to pay for the delivery cost.

3. Q : Minimum Order Quantity?
A : Usually 1000kg/liters is recommended as MOQ.

4. Q : How long is the delivery time?
A : Usually 30-40 days after we receive the deposit.

5. Q : How do you guarantee the quality of products?
A : We accept the test of third-parties.