6-8 Person Elevator Driving System Electrical Elevator Motor Gearless Traction Machine
Using the permanent magnet synchronous gearless traction machine as the power source, it is small in size and compact in structure, which can meet the design requirements of small machine room and provide more free design space for architectural design.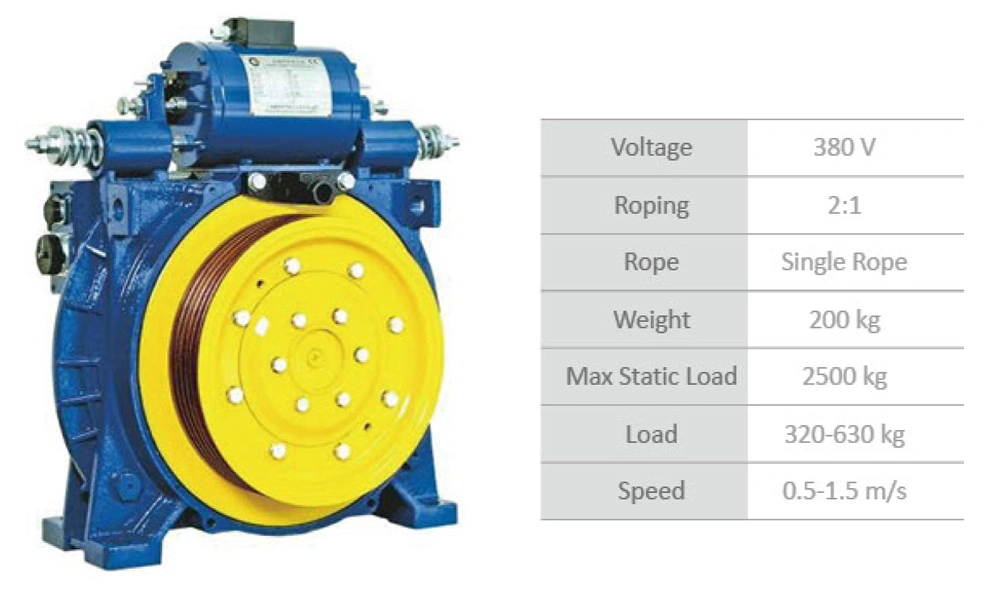 Specification table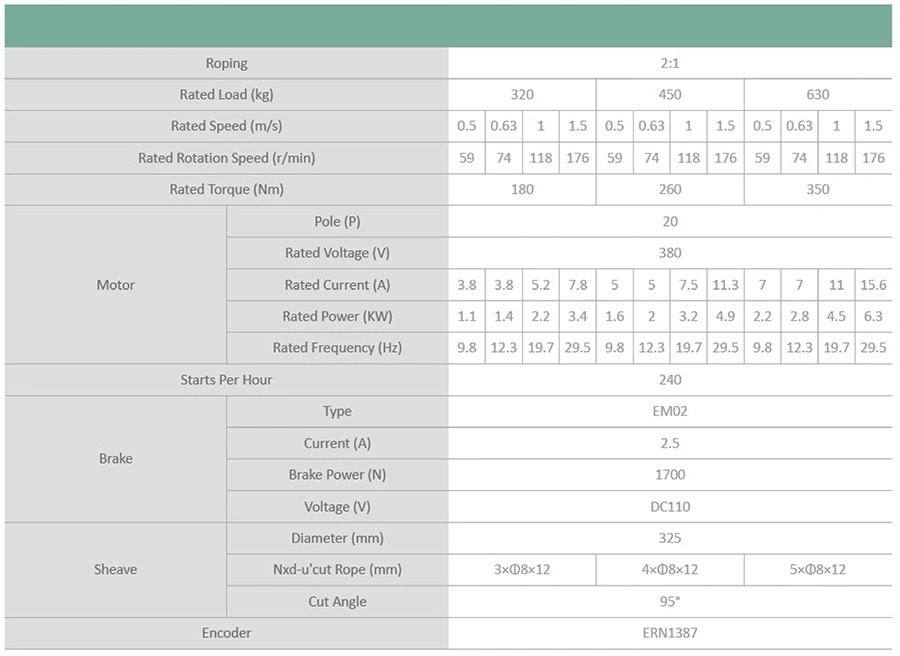 • In-house made high-performance NdFeB magnet is adopted.
• The magnets are double fixed and imported thermal switches are furnished, all of which ensure the reliability of the machine performance.
• Unique rotating shaft and rotor construction brings smooth operation of machine and low noise level.