Product Description
The barrier-free elevator is suitable for wheelchair users, visually disabled persons or stretcher beds to enter and use. When elevators are installed in public buildings, barrier-free elevators must be installed. There are many international universal barrier-free design standards. For elevators, the specific requirements are mainly that the clear entrance width should be above 0.8 meters to facilitate wheelchair access. The design requirements for barrier-free facilities in the waiting hall are as follows: the depth of the waiting hall should not be less than 1.5m; the button height should not be less than 0.90-1.10m; the clear width of the elevator door opening should not be less than 0.90m; the blind track should be set at the elevator entrance; the elevator should be installed in the waiting hall Display device and arrival sound.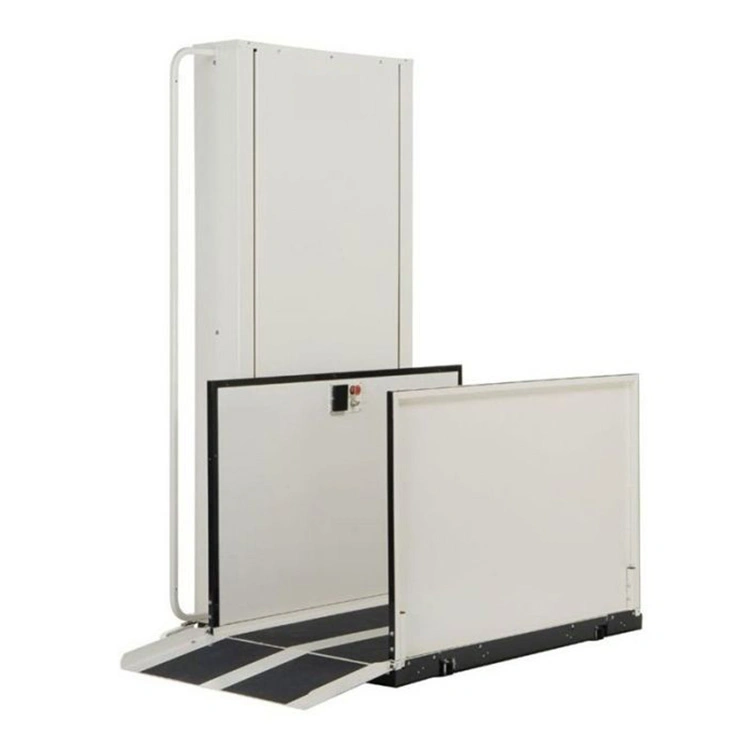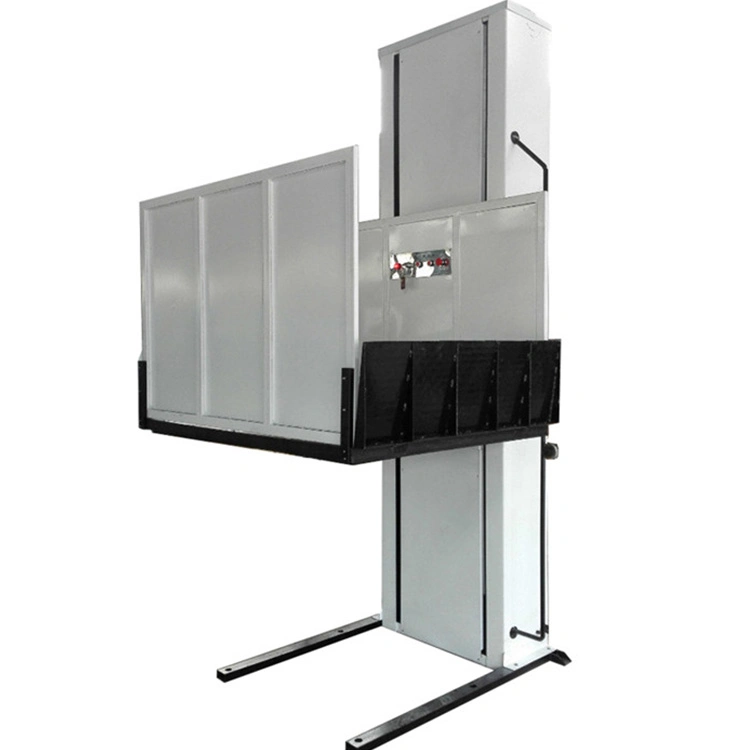 Product details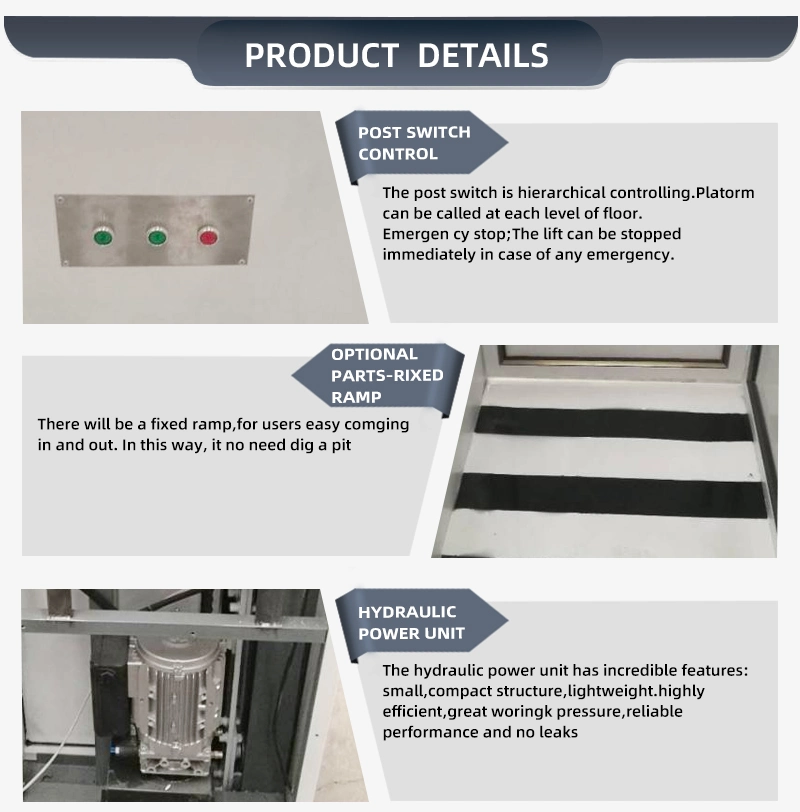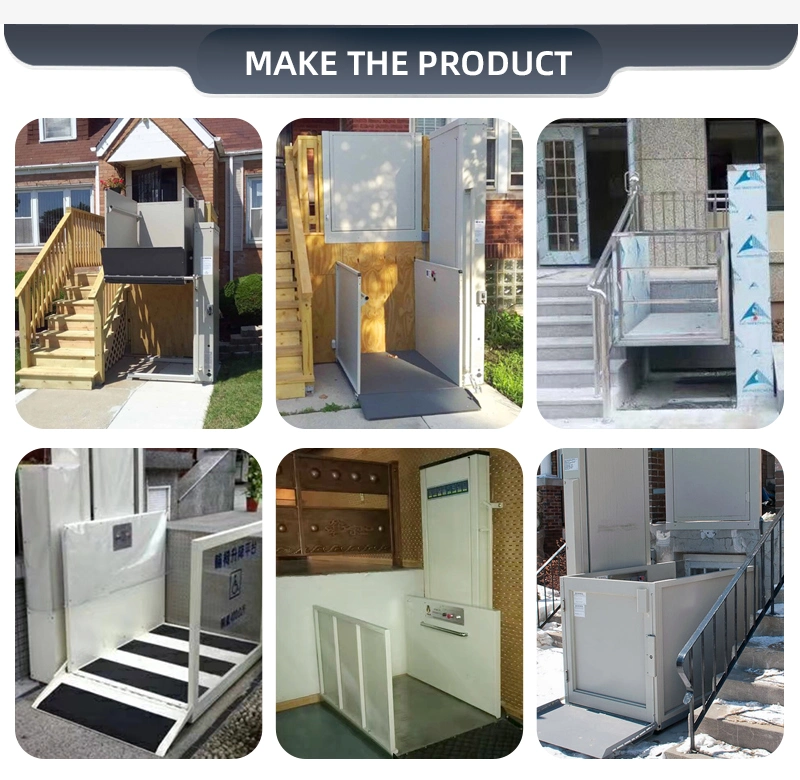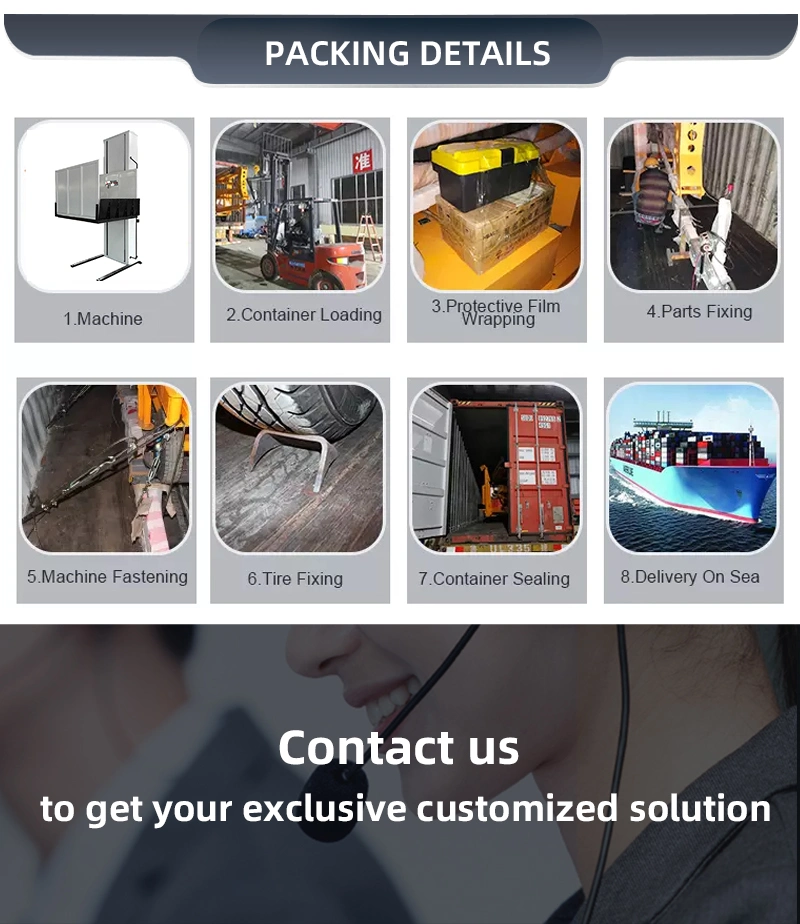 Product Parameter
Model

TH2510

TH2515

TH2520

TH2525

TH2530

TH2535

TH2540

TH2550

TH2560

Load Capacity

kg

250

Lifting Height

mm

1000

1500

2000

2500

3000

3500

4000

5000

6000

Platform Size

mm

1200*1000

Entry & Exit Mode

°

90/180

Minimum Height

mm

60

Speed

mm/s

60

Control Voltage

V

24

Power Output

Kw

2.2

Power Input

240V; 50HZ; 1-phase(customized)

Drive System

Hydraulic

Working temperature

°C

-10°~60°( under low temperature can choose antifreeze hydraulic oil)
Company Prolife
Jinan Tuhe Heavy Industry CO.,Ltd is a large-scale professional and standardized machinery manufacturing enterprise integrating R&D, manufacturing and sales. The company has automated cutting equipment, automated welding equipment, shot blasting line, spraying line, welding robot and other modernizations. Production equipment. The leading product aluminum alloy lifting platform uses high-strength aluminum alloy profiles, with beautiful appearance, small size, light weight, lifting balance, safe and reliable, mobile traction with human traction, five-wheel auxiliary walking, lifting power design, AC Lifting (220V for civilian use), DC lifting (battery DC lifting solves the problem of no external power supply), AC and DC dual-use lifting (providing power sources for different environments), manual lifting (special use environments such as chemical production units, gas stations) Etc.