Product Description
10-21 Person Comfortable Safe Speed Sightseeing Elevator Lift
Product Description
FM door control, intelligent remote monitoring, host energy saving, low noise and durable control cabinet, composite steel belt environmental protection, a new type of elevator that integrates the latest scientific research achievements of human beings in the fields of machinery, electronics, optics, etc. has come out, so the cold buildings scatter the brilliance of human nature.
Various shapes, fan-shaped, triangular, square, semi diamond, semi-circular and round panoramic elevators make customers' sight not closed.
Product Design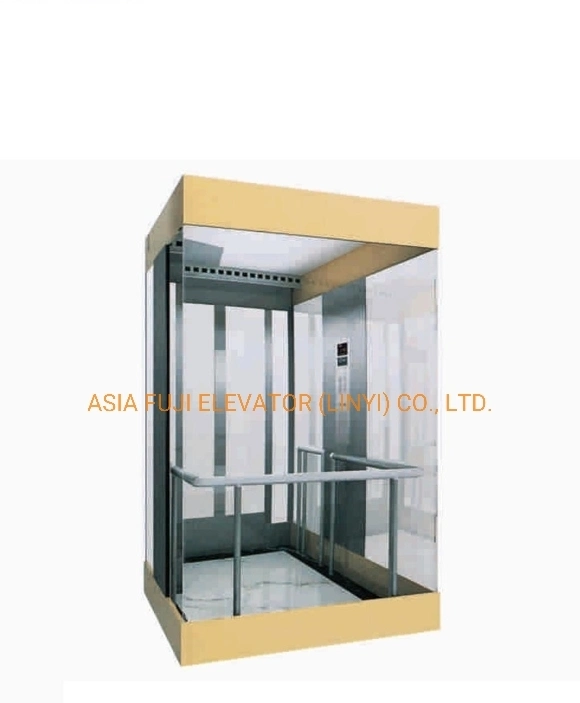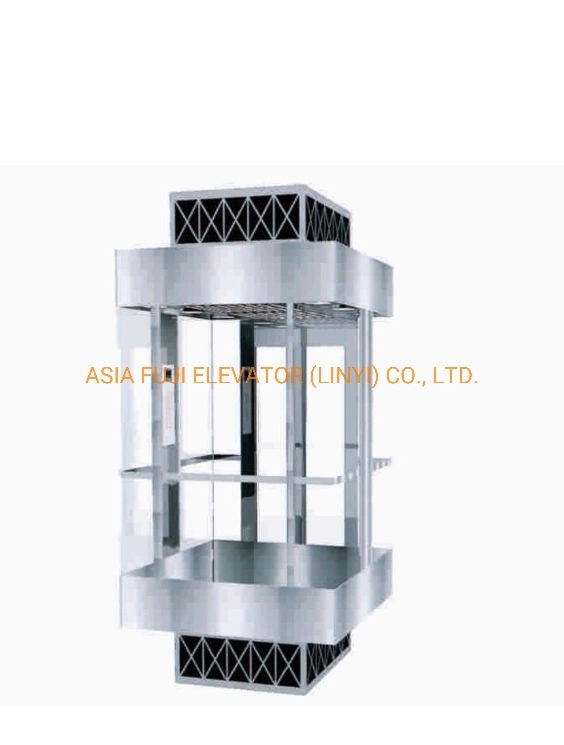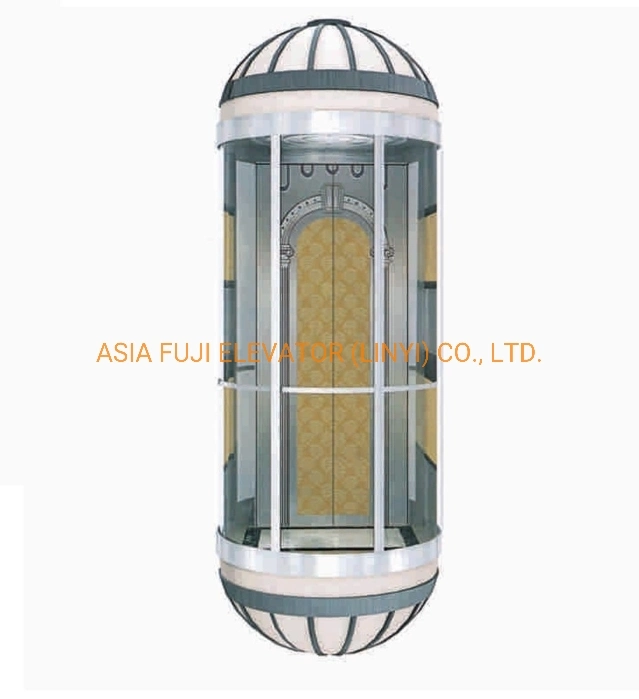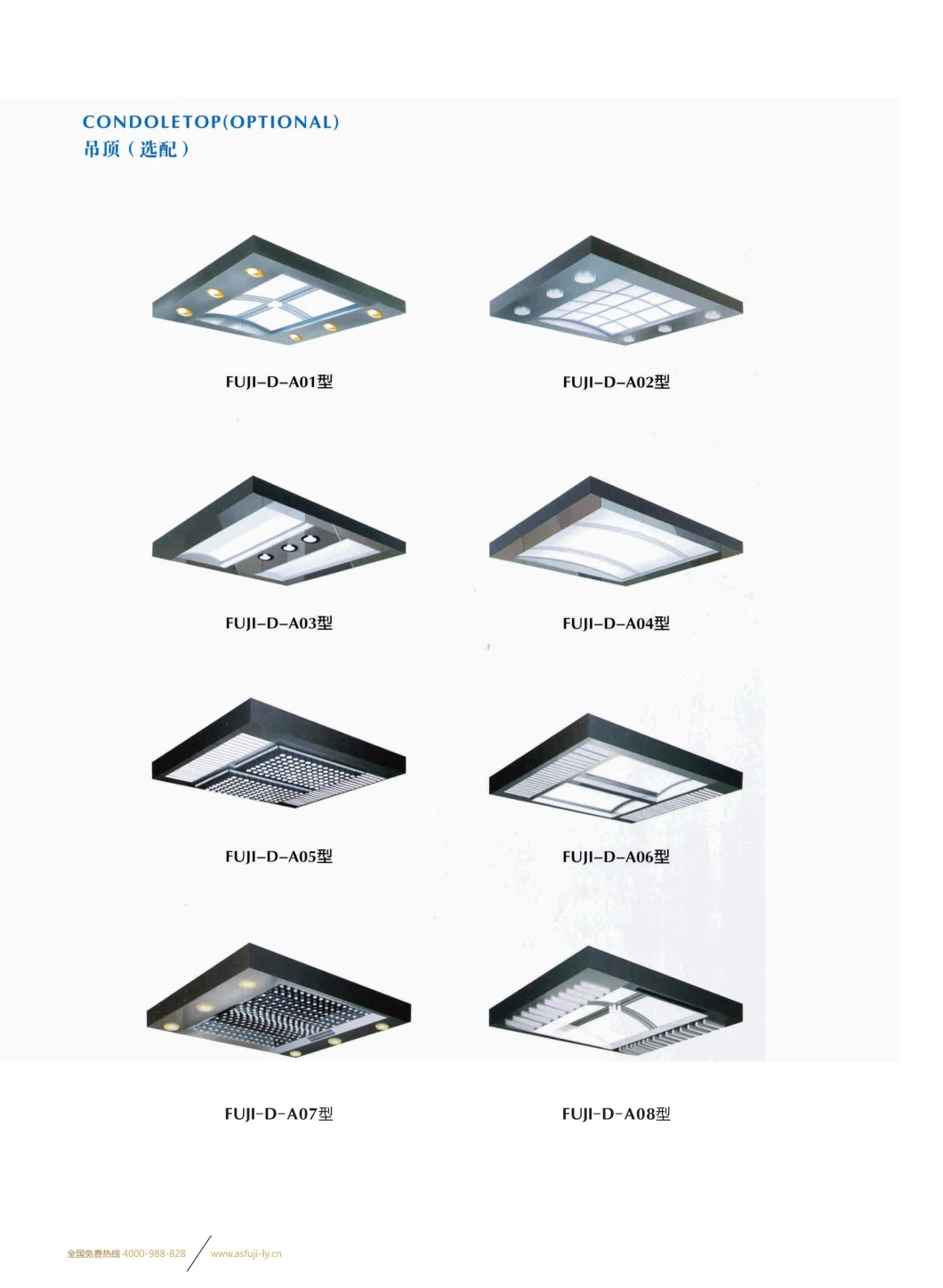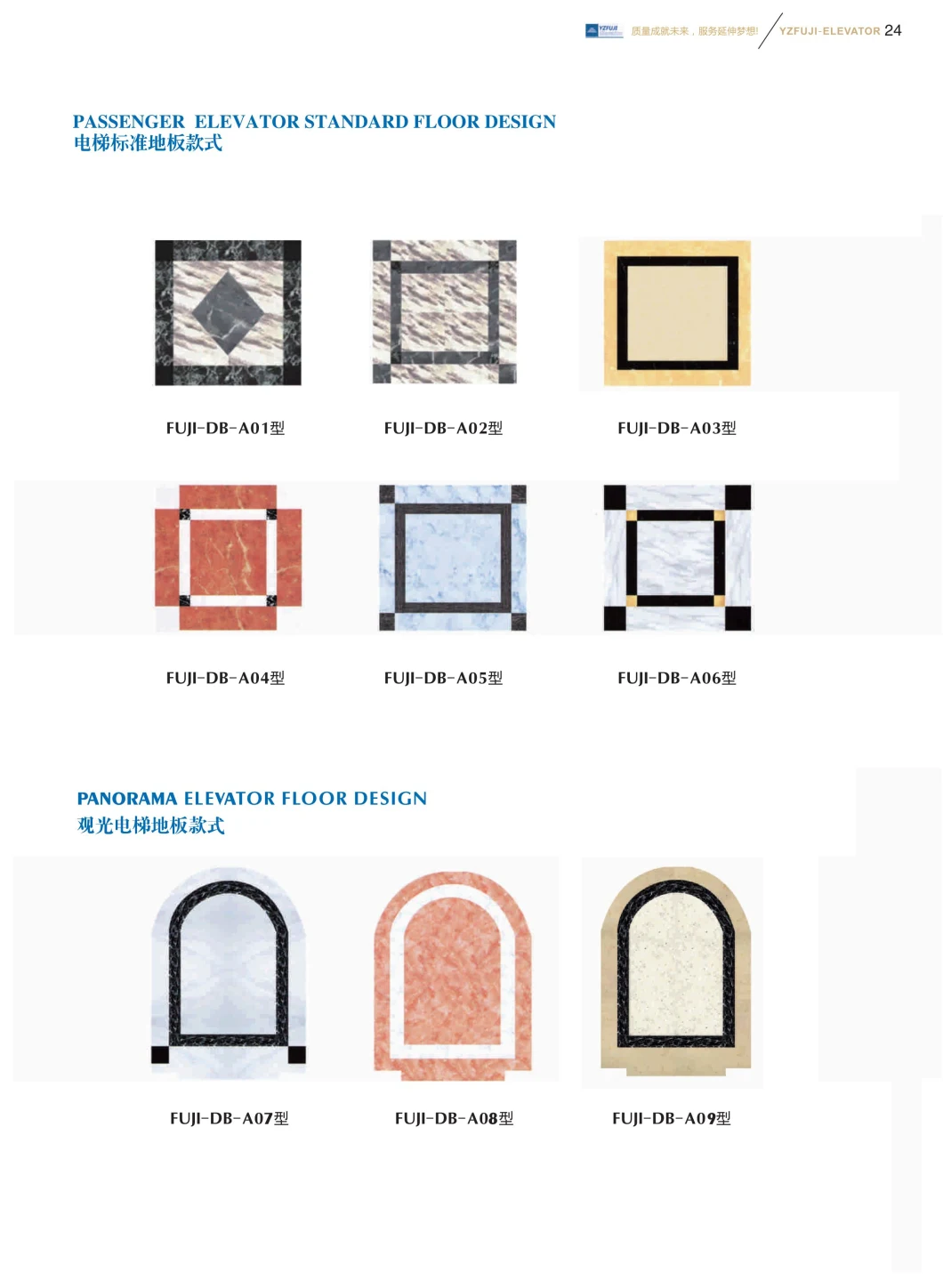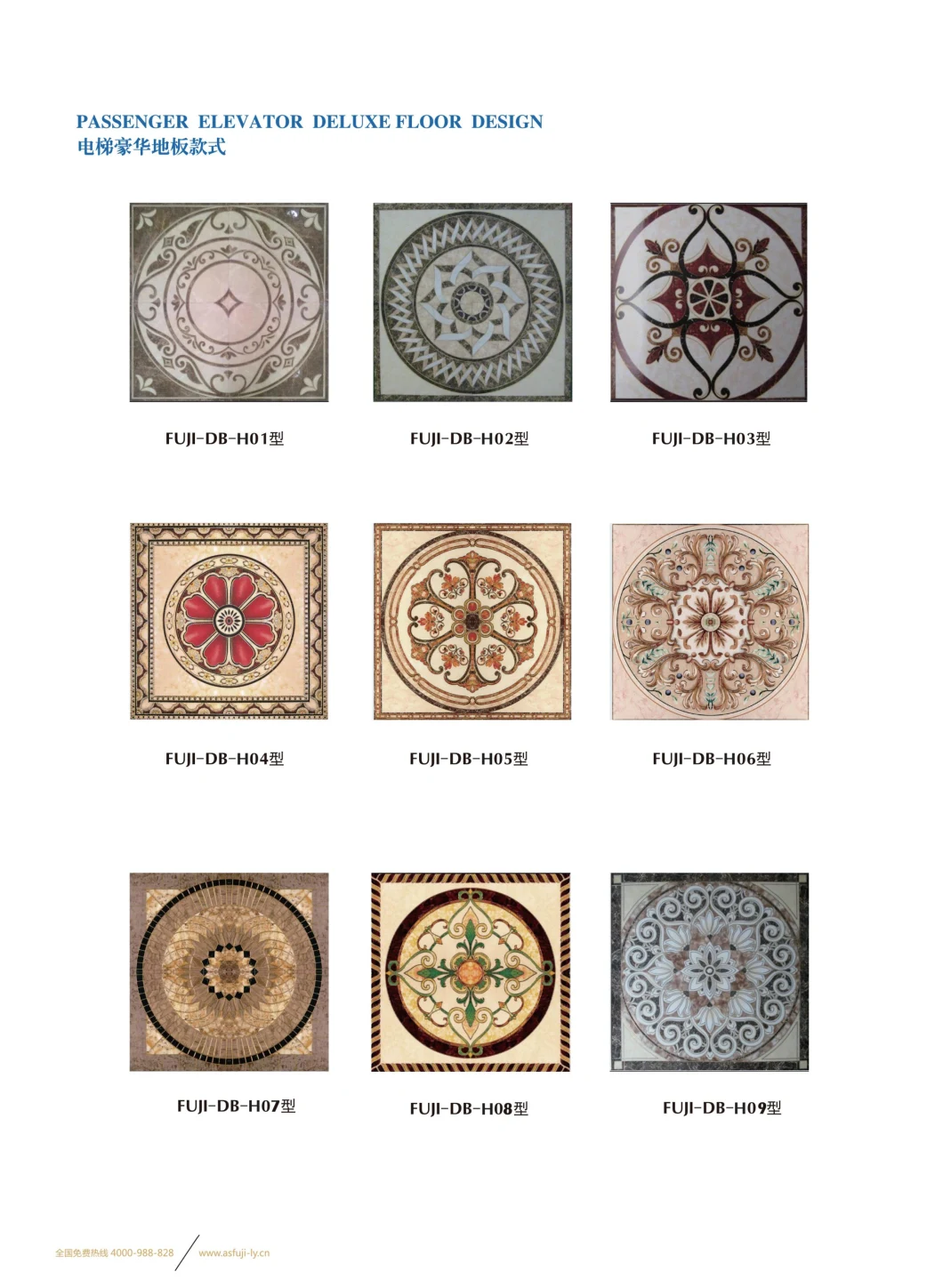 Panoramic Elevator Parameters(with machine room)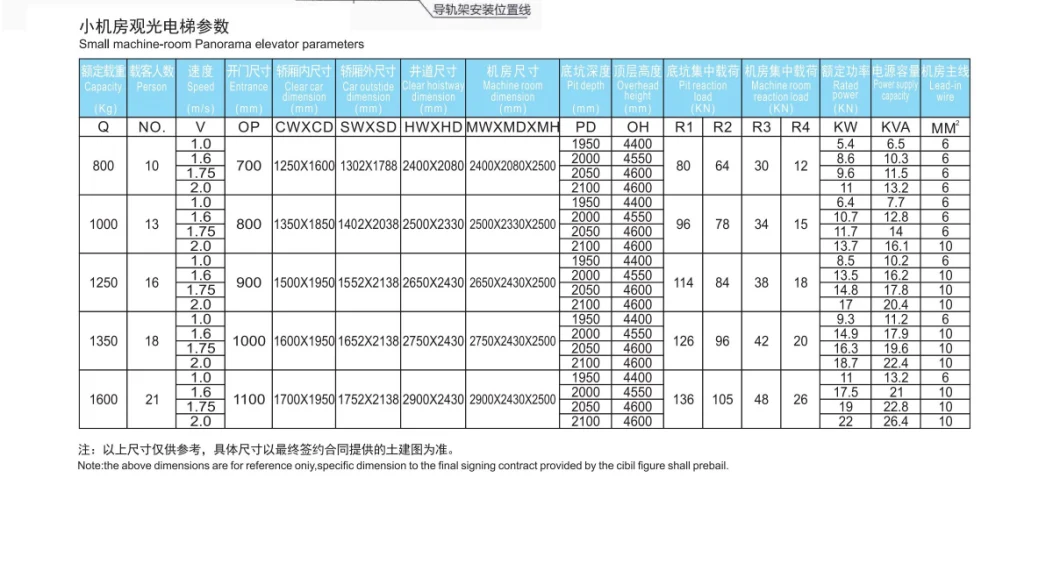 Panoramic Elevator Parameters(without machine room)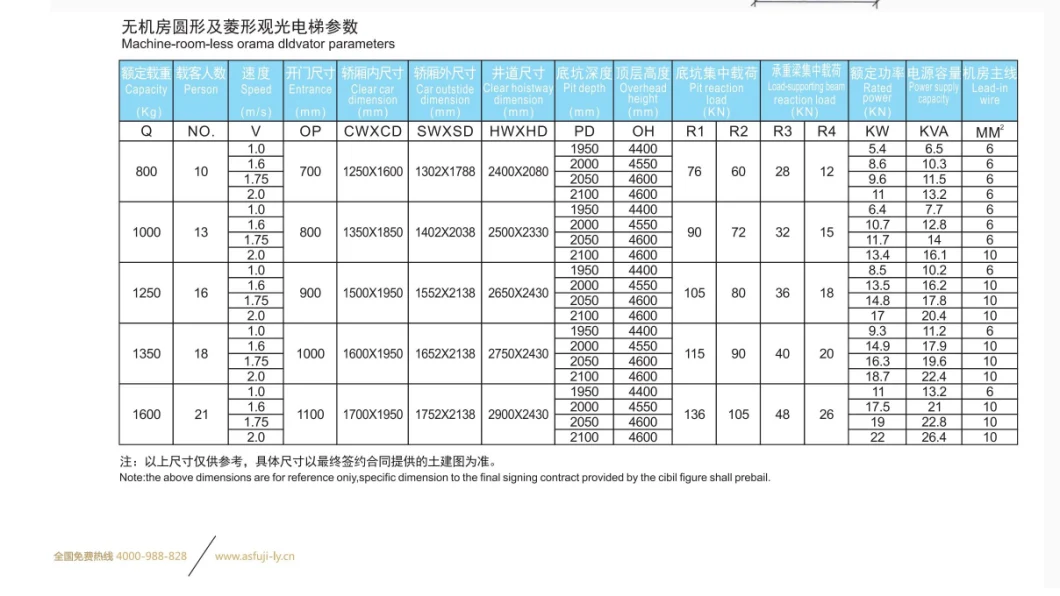 Featrues
Asian FUJI Elevator adopts 32-bit parallel central processing unit for high-speed processing. The most advanced double closed-loop system of Asian FUJI Elevator ensures high-precision and fast response control in the range of the highest speed and the lowest speed. At the same time, according to the running direction of the elevator and the weight of passengers, the weight can be converted into electrical signal and fed back to the central parallel processing unit for calculation, so as to control the motor output the most reasonable torque, so as to obtain the best comfortable operation effect.
Asia FUJI Elevator uses the latest permanent magnet gearless to replace the traditional worm and worm traction machine, realizing the super miniaturization of the traction machine, thin, light weight, small volume, eliminating the mechanical loss between the gears, saving more than 60% energy compared with the previous elevator technology, reaching the environmental protection requirements of no oil, maintenance free, minimum noise, minimum vibration, and minimum machine room.
Asia FUJI Elevator adoptsVVVF technology with low-noise. At the same time, it adopts the world's most advanced insulated gate transistorIGBT, which makes the inverter realize PWM control of high load frequency, greatly reduces the noise of the motor, and has small power consumption, directly prolongs the service life of the motor.